Home of
Knowledge
writeaguide is the central platform for your organizations knowledge. Combine knowledge base, learning platform and help center in one place.
Knowledge base
Courses
Help centers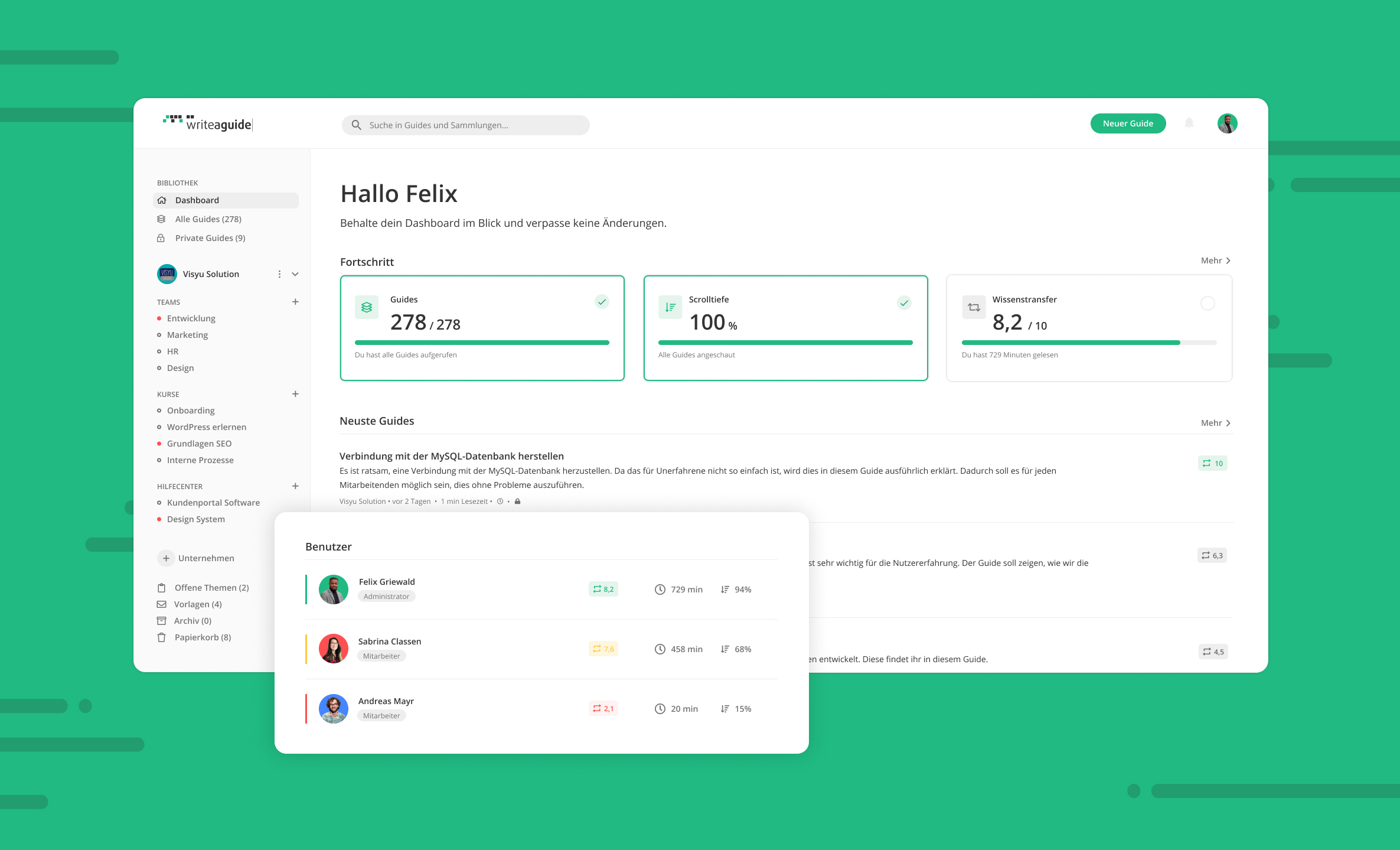 Promote knowledge transfer
As a result, employee knowledge is transferred to secure company knowledge.
4
x
Prevents the loss of knowledge
more documented knowledge
Use time savings
Shortens the onboarding and increases the efficiency of daily processes.
45
%
18% more efficient processes
shorter training period
Establish a knowledge culture
Improves the knowledge management, reduces mistakes and motivates employees.
motivated employees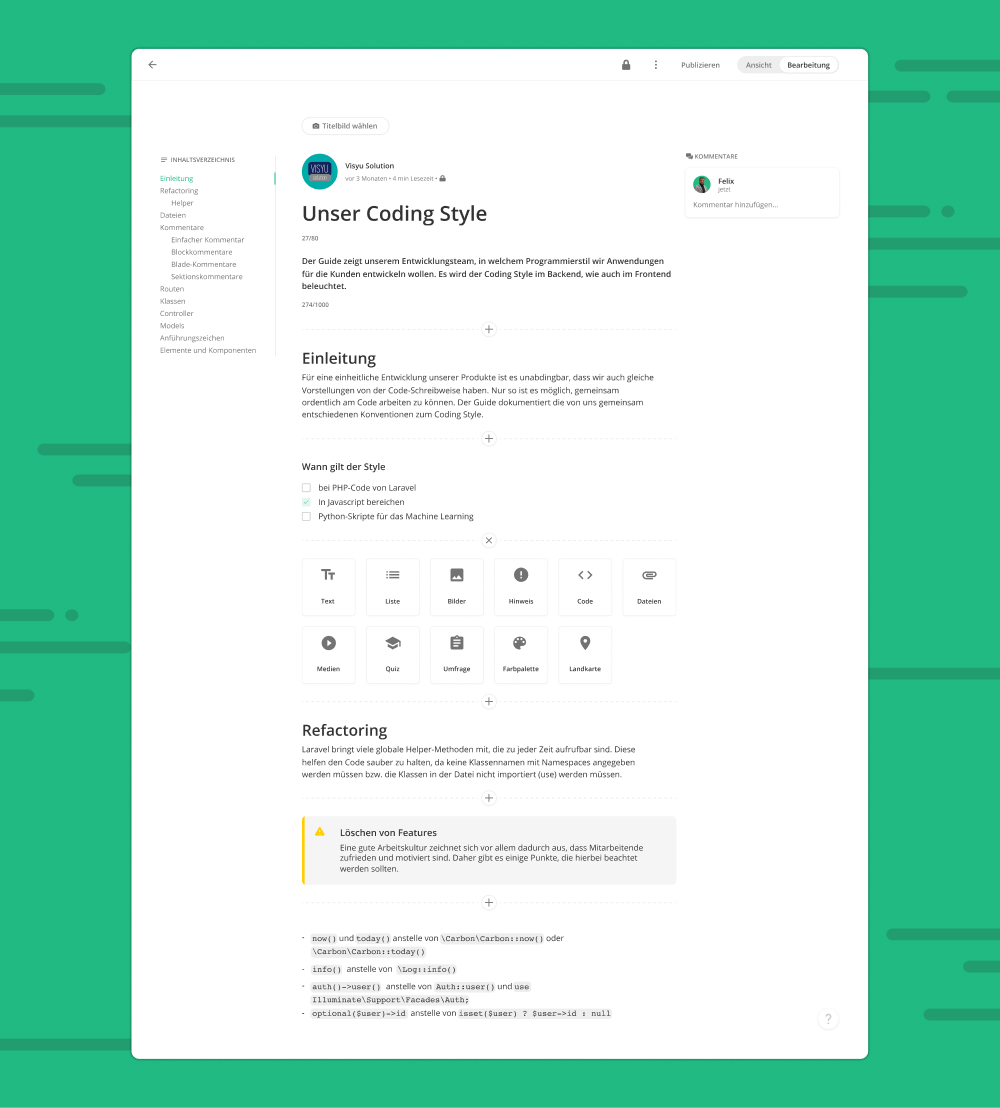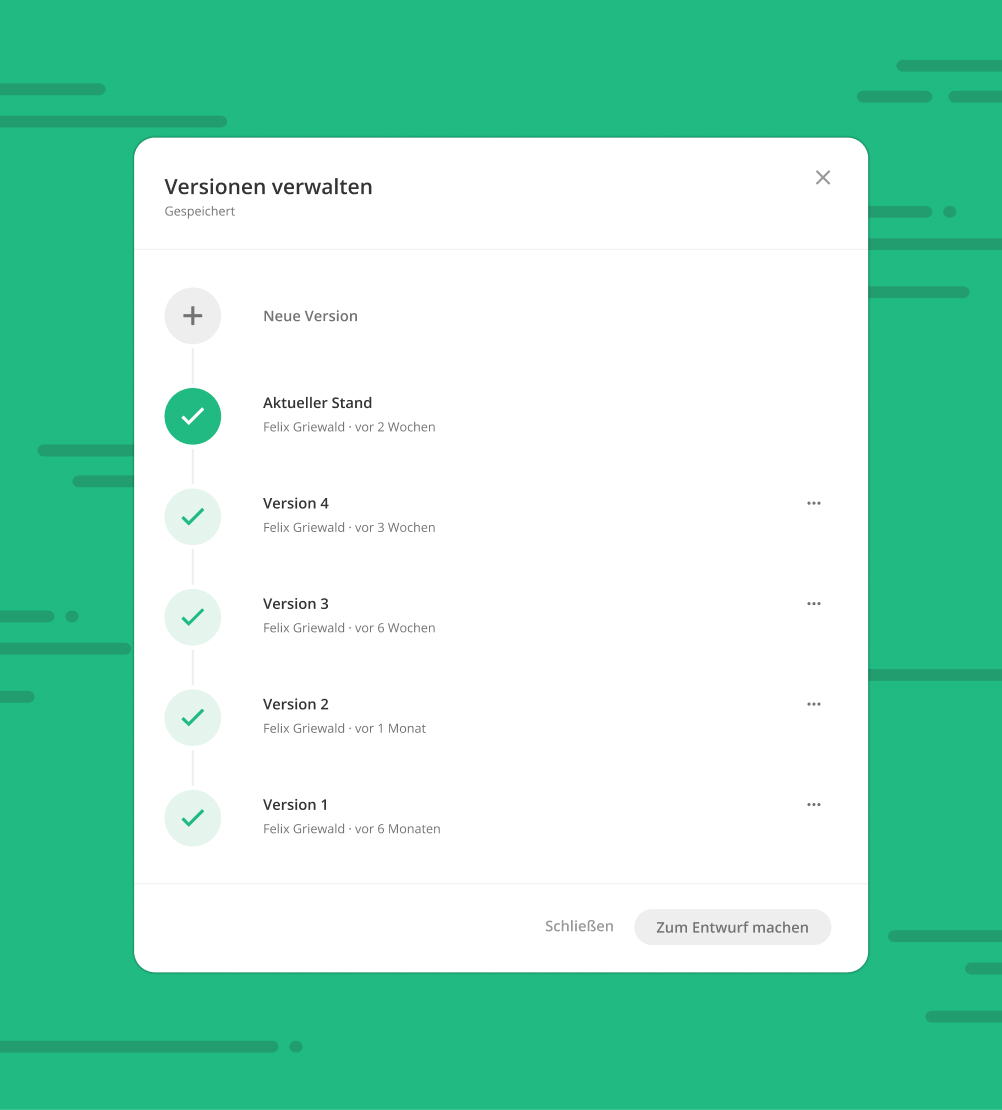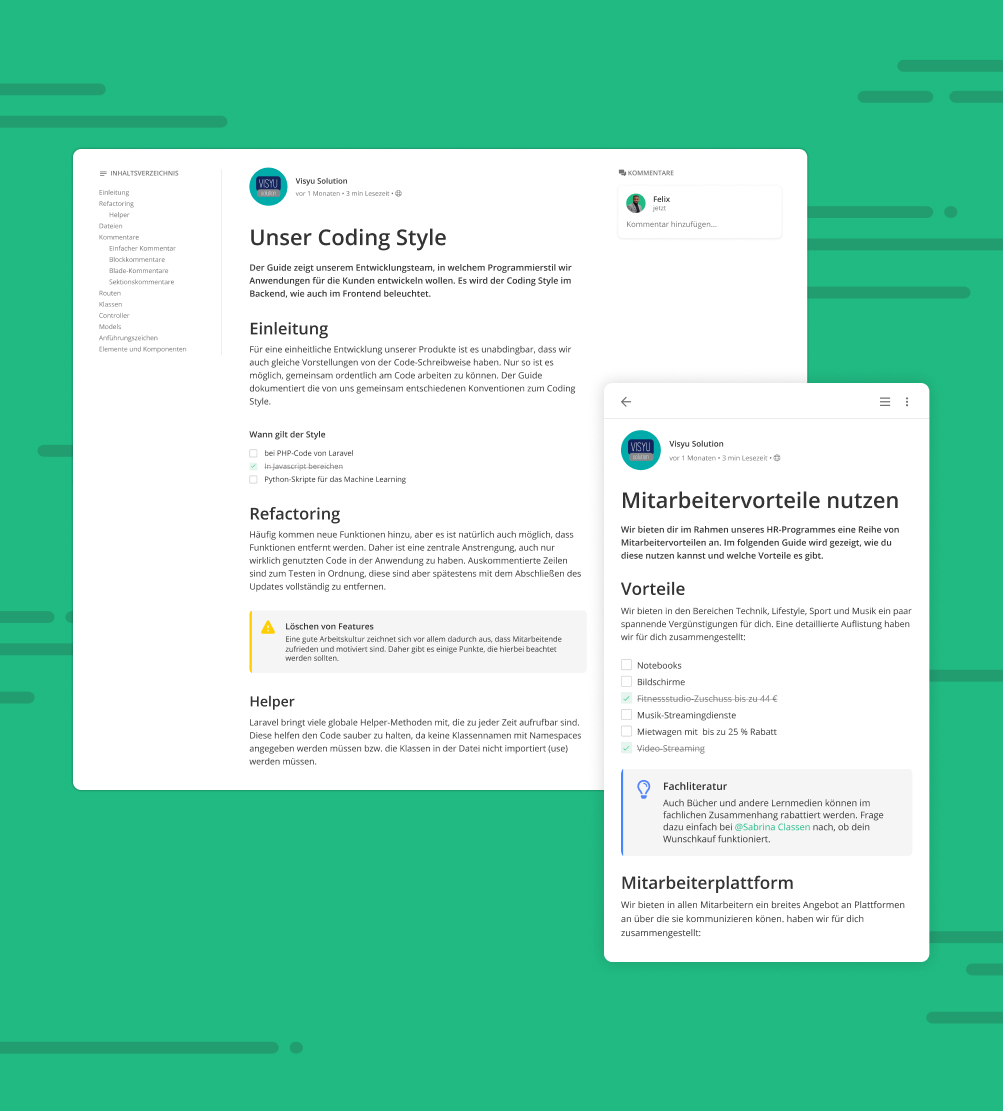 Create guides
Document

your knowledge

You're the expert. Use our editor to create guides fill them with specialist knowledge for your teams.
Learn more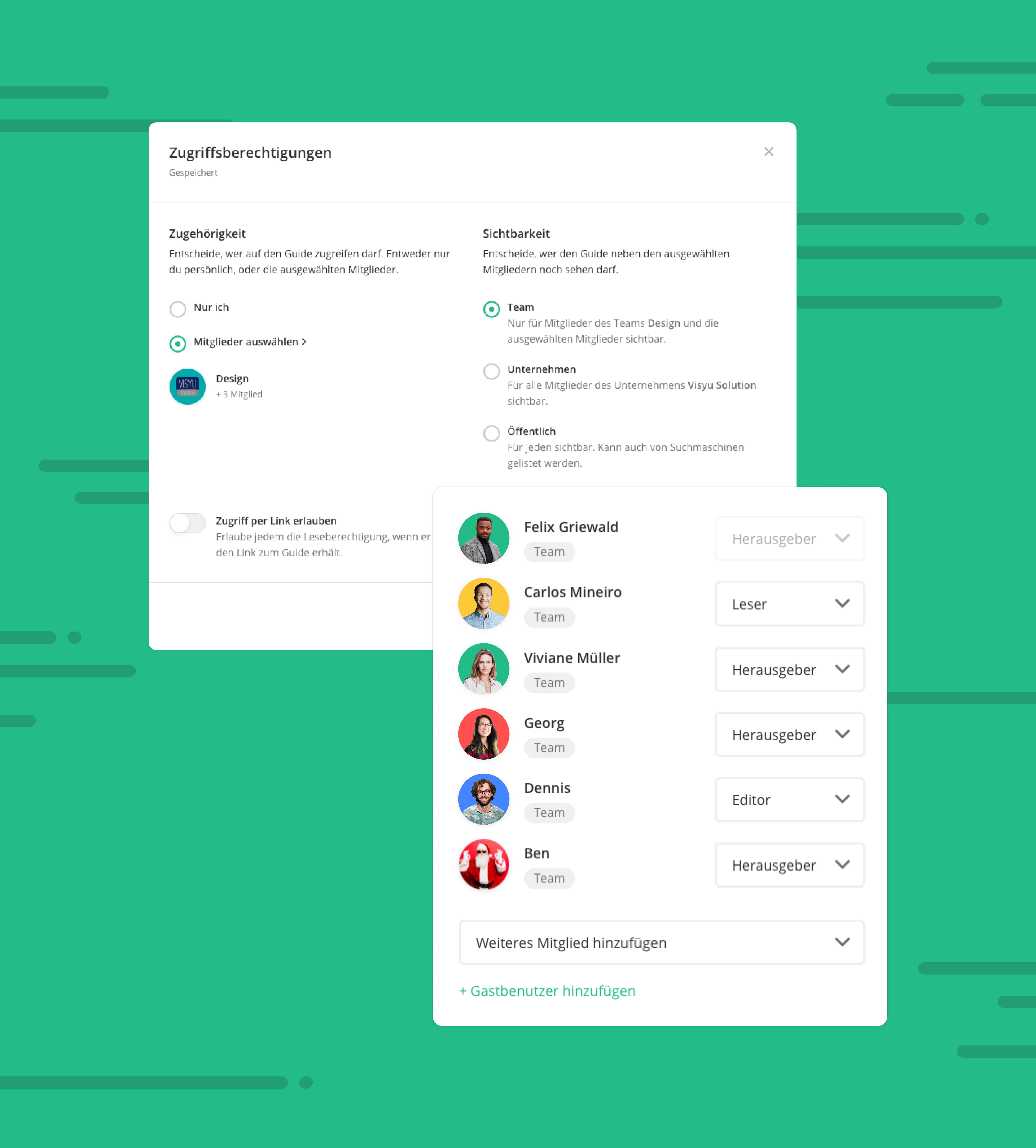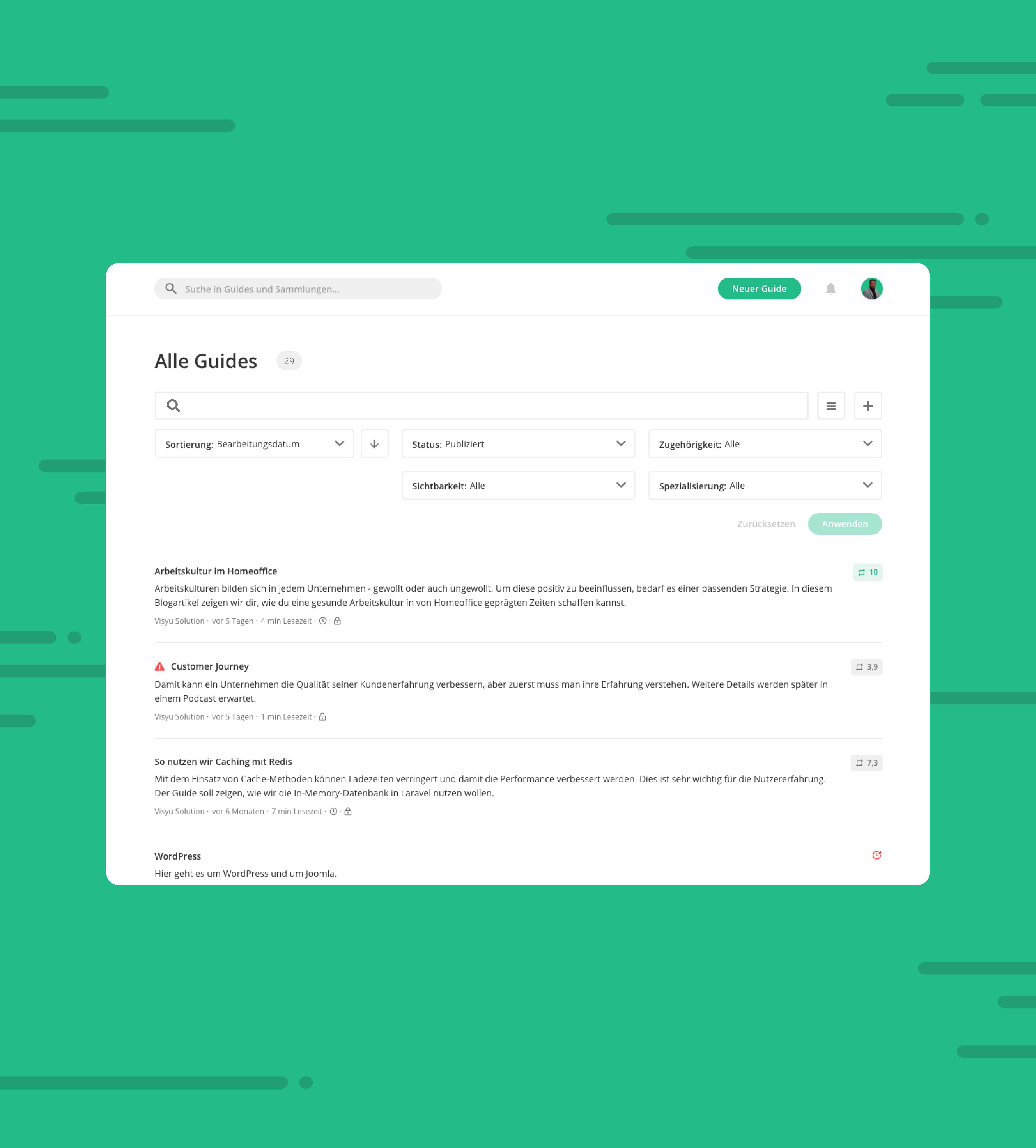 Network knowledge
Share

your knowledge

Bring your guides together and use the various options to exchange knowledge in a targeted manner.
Learn more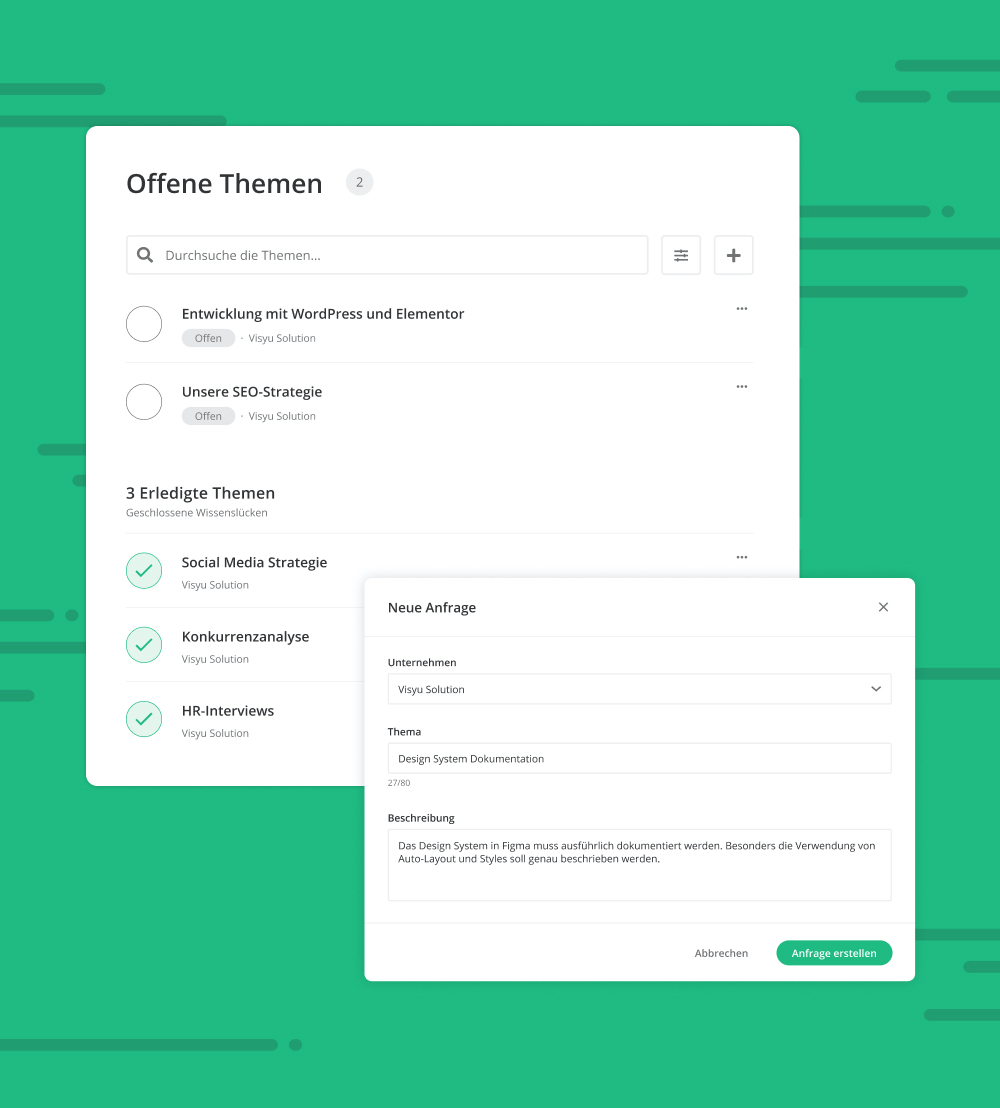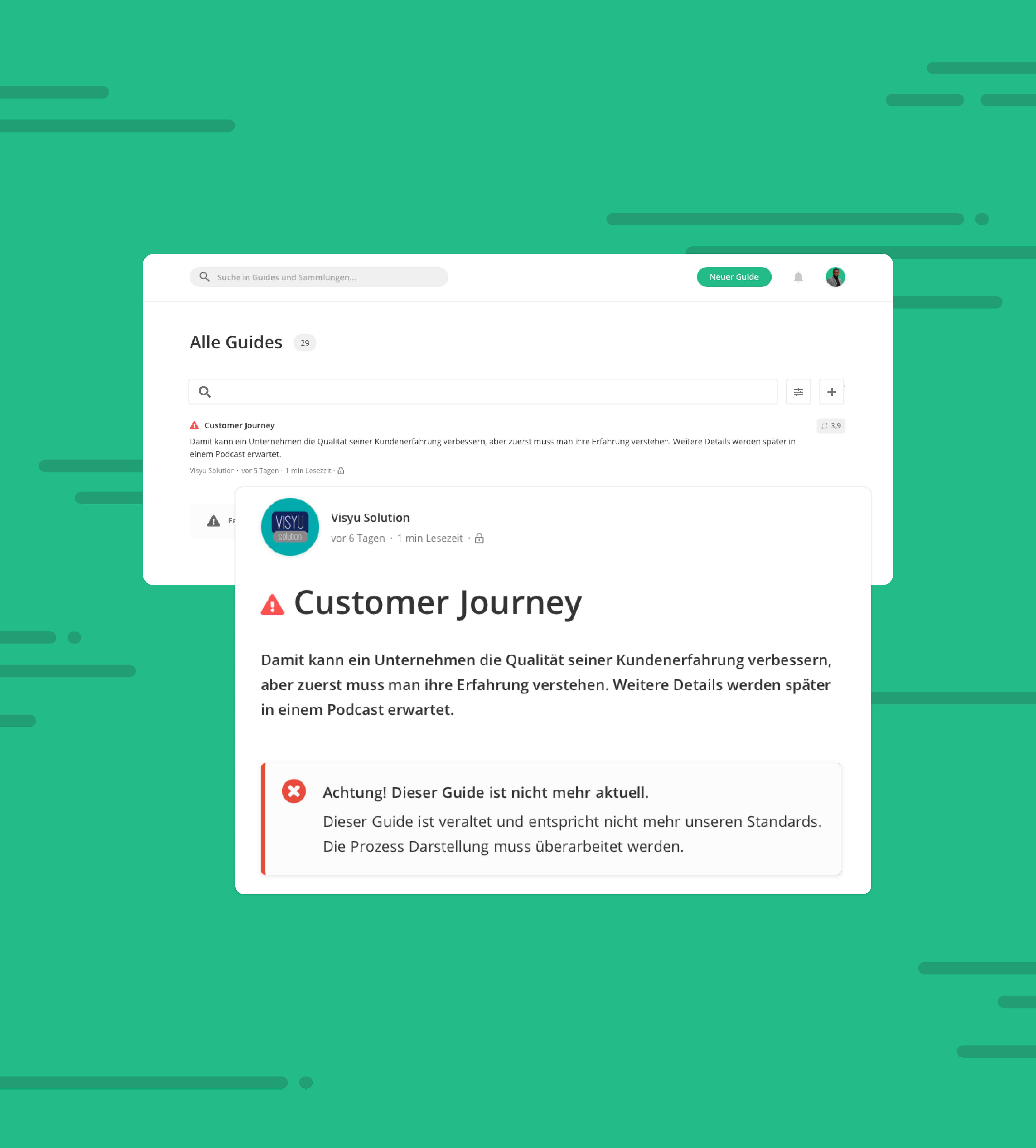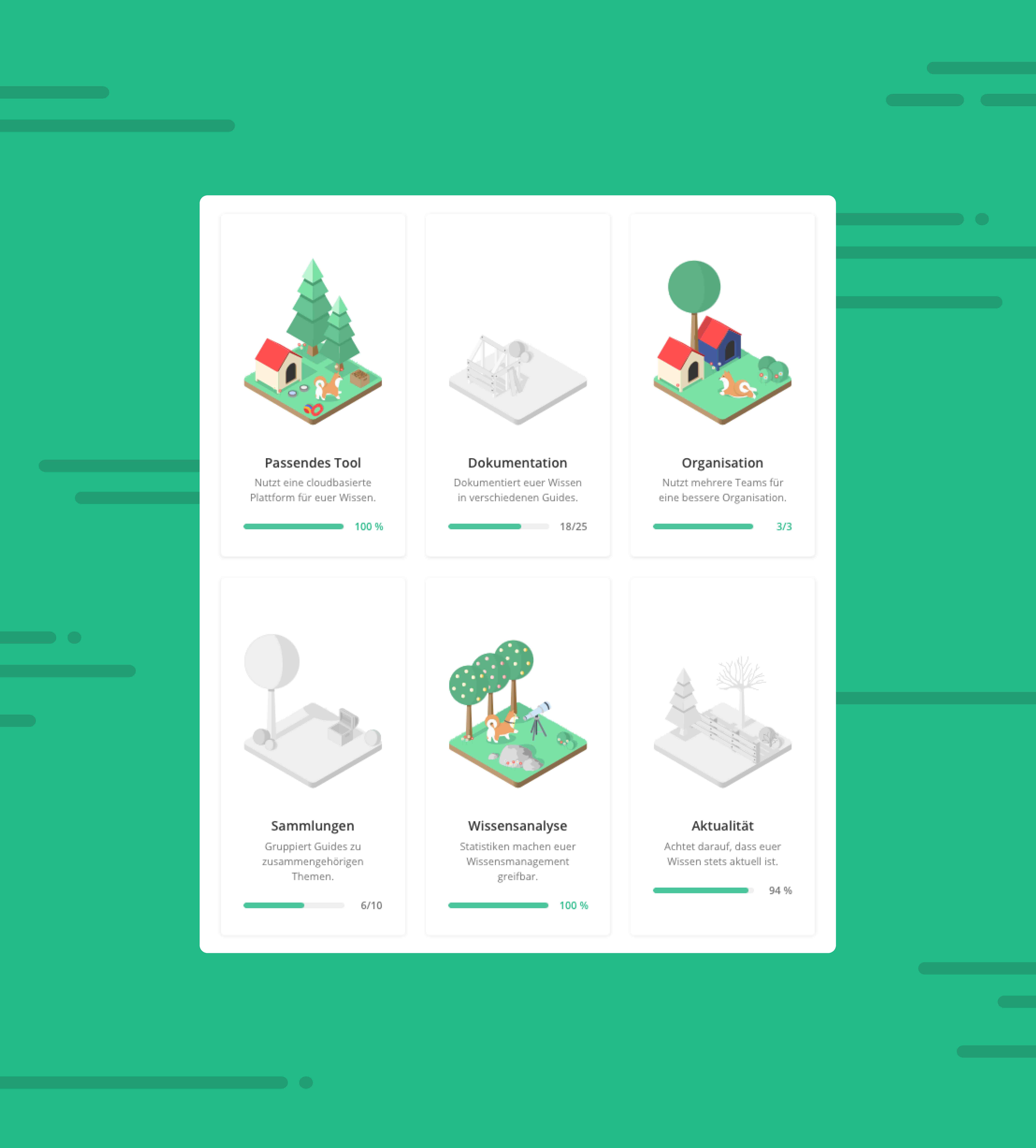 Optimize knowledge
Optimize

your knowledge

Use many helpful features to optimize the knowledge of your teams in a targeted manner.
Learn more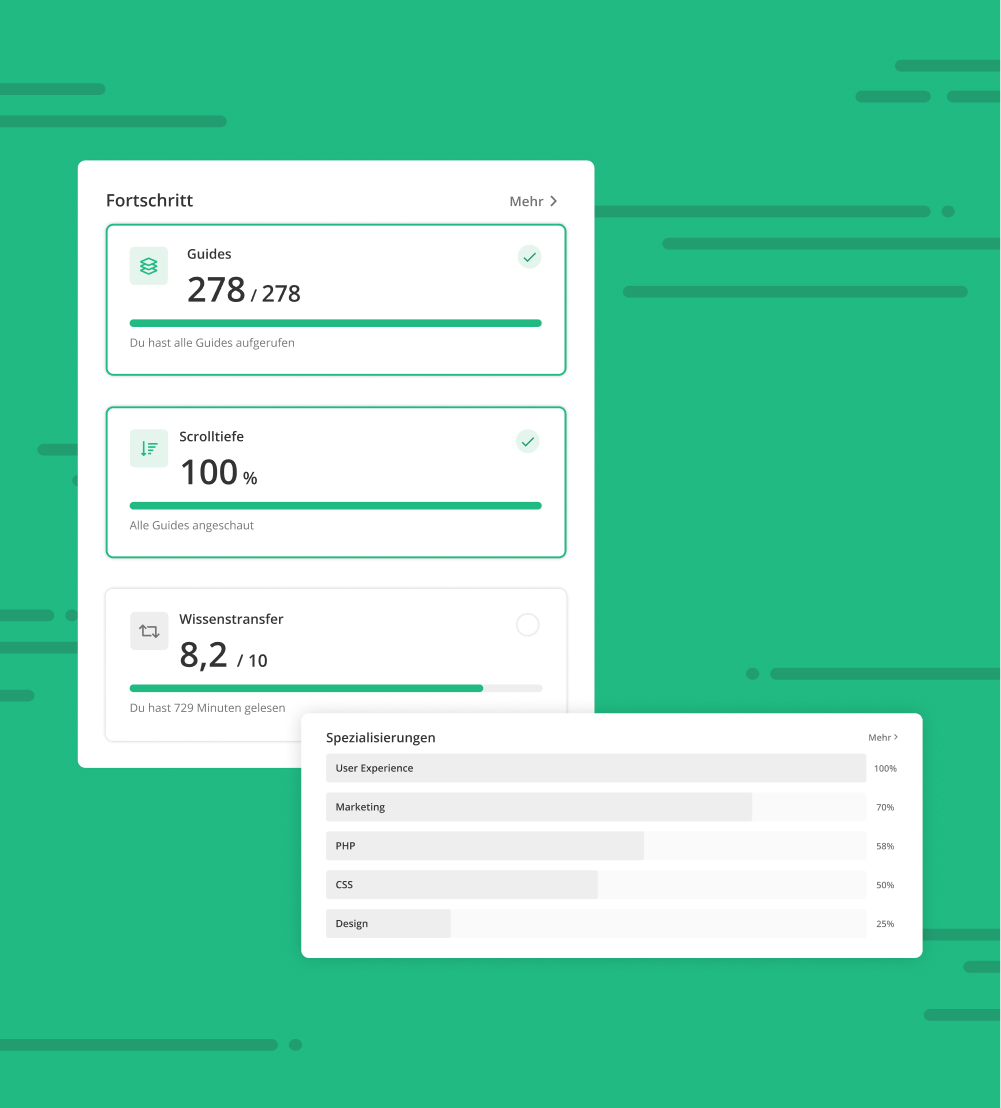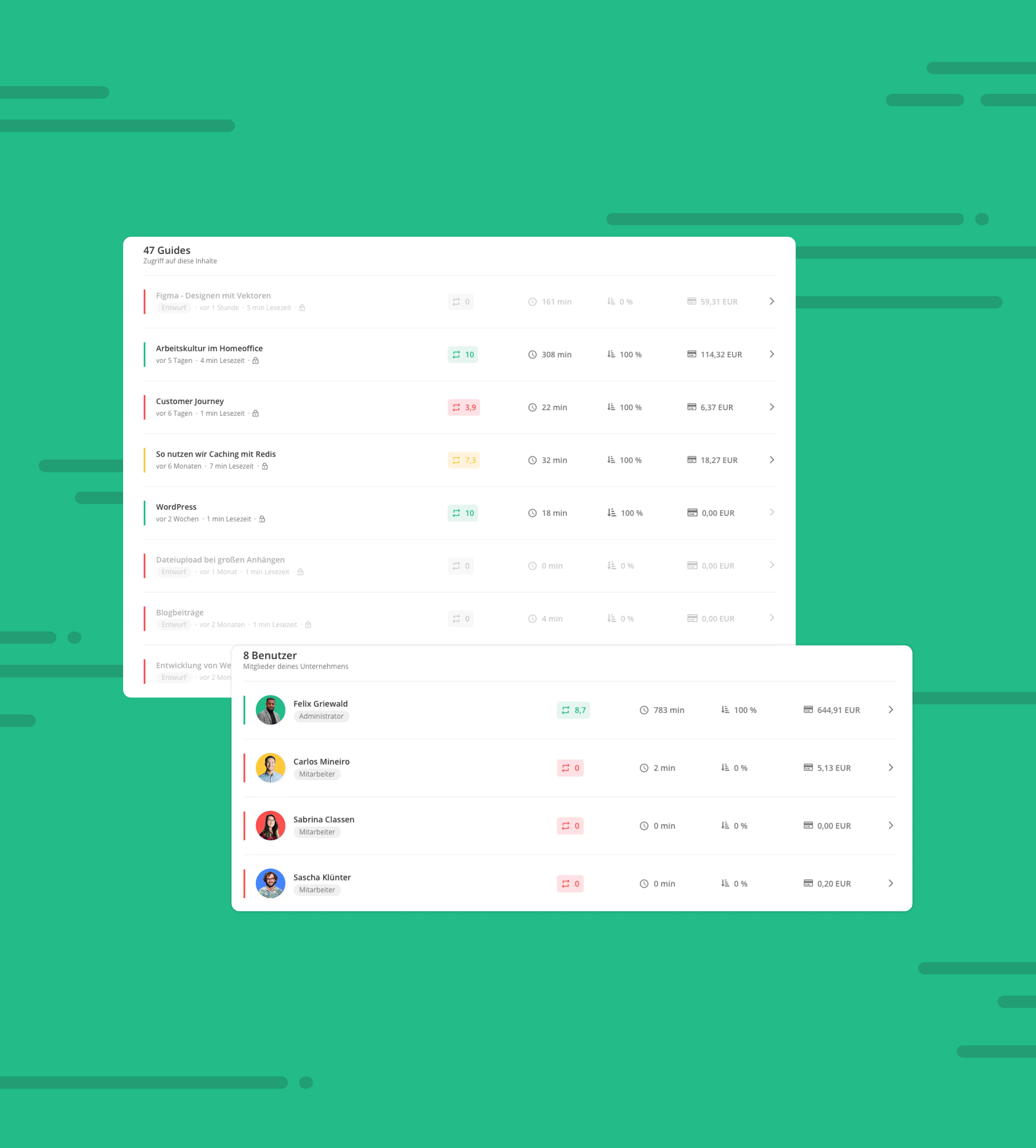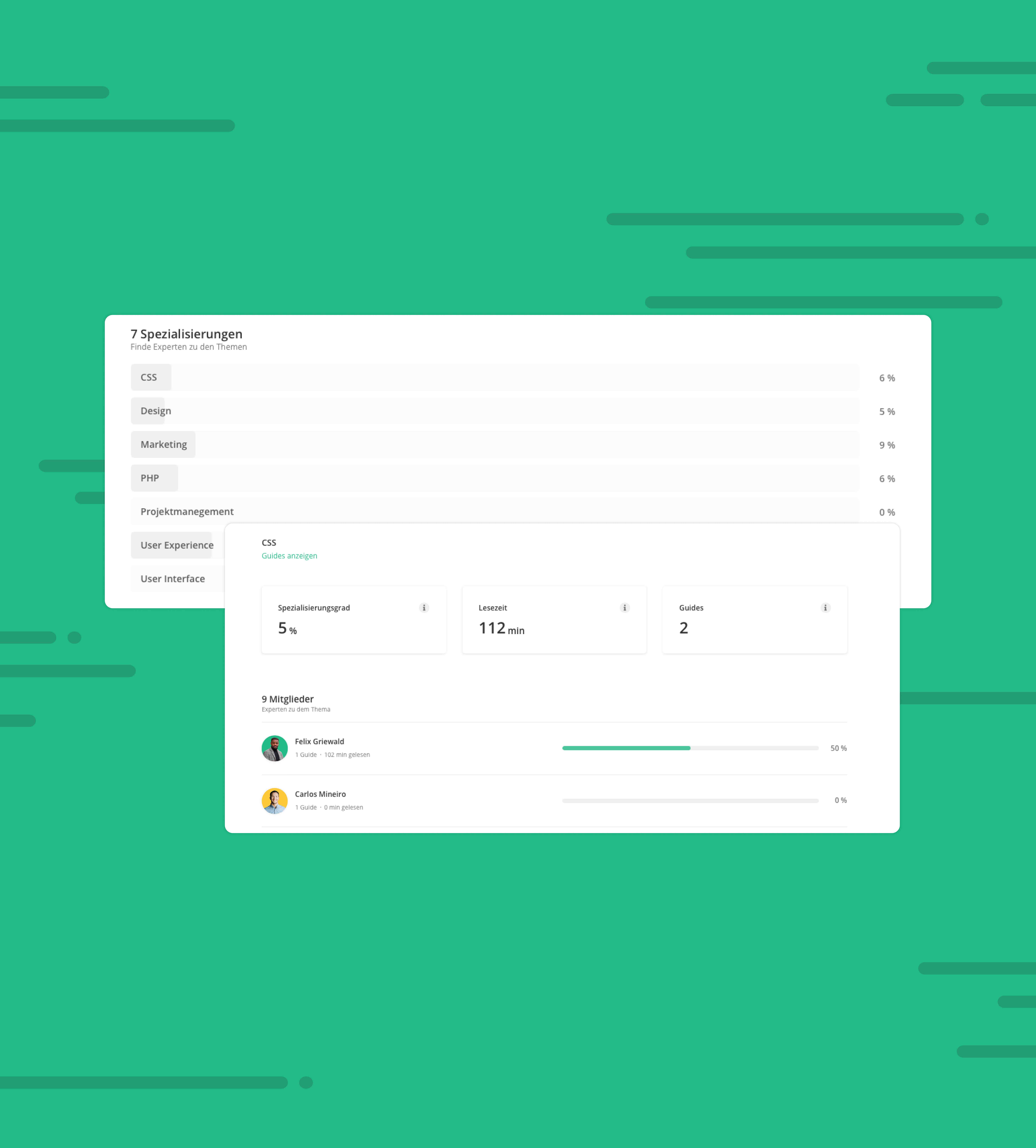 Evaluate knowledge
Analyze

your knowledge

Everything is made tangible by means of key figures. Why not knowledge management, too? Use our data-driven analyzes.
Learn more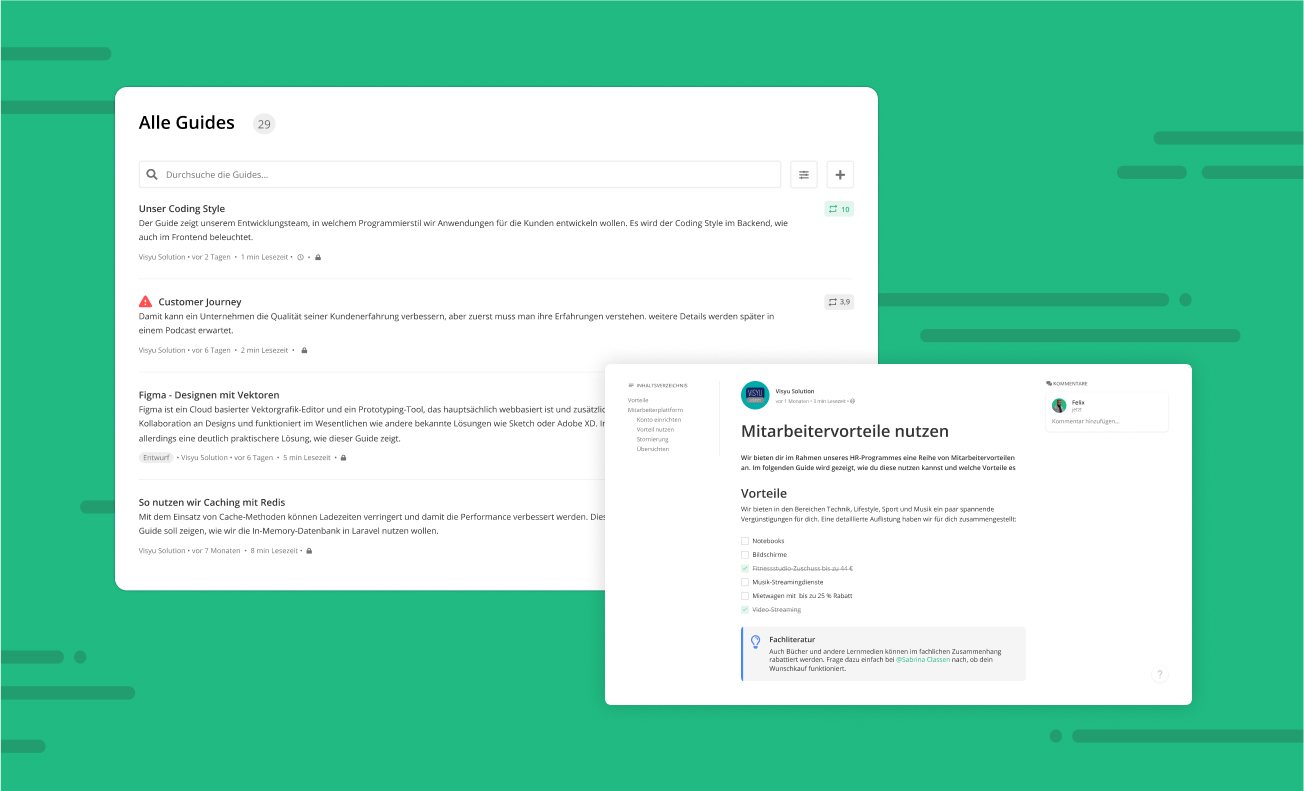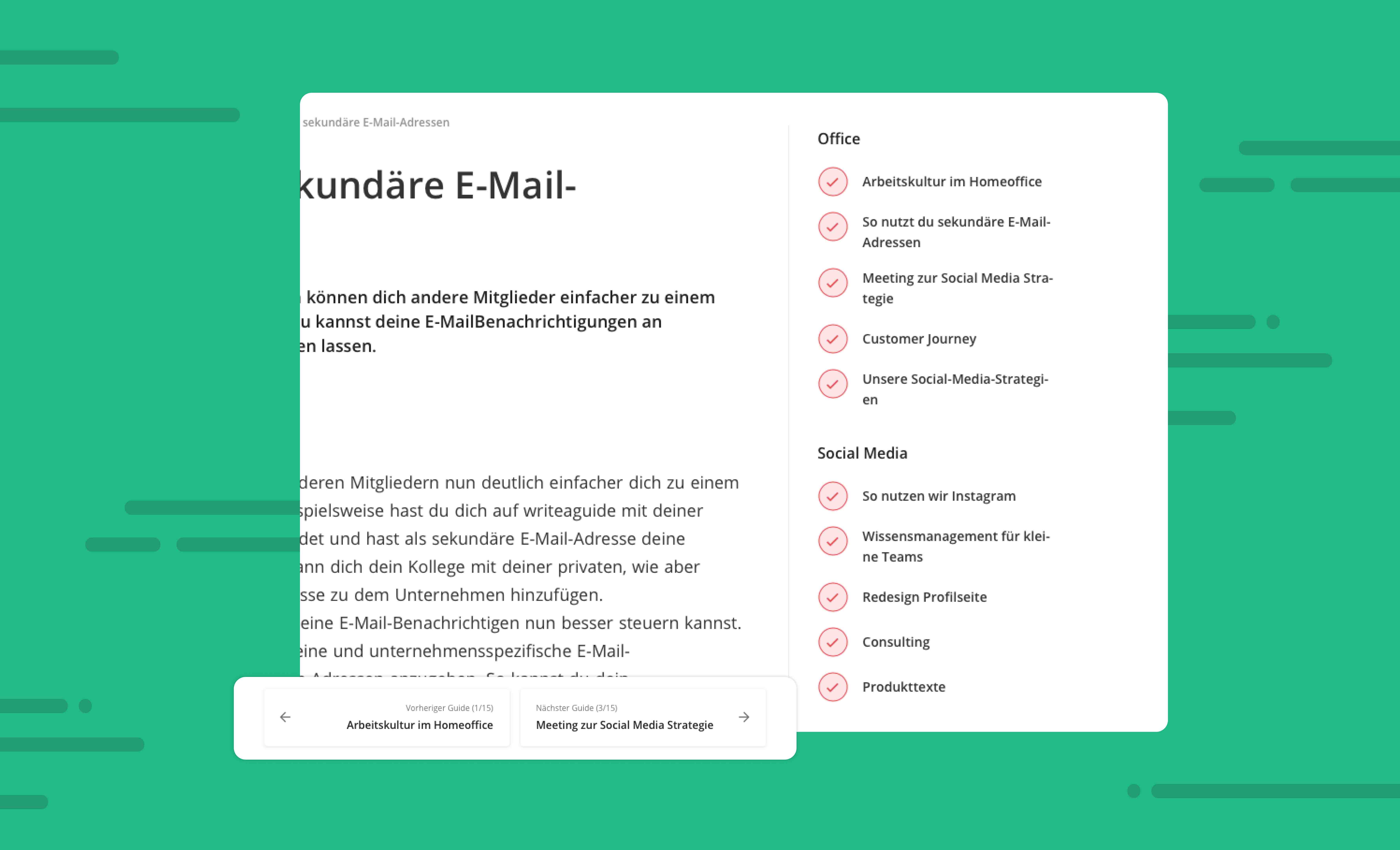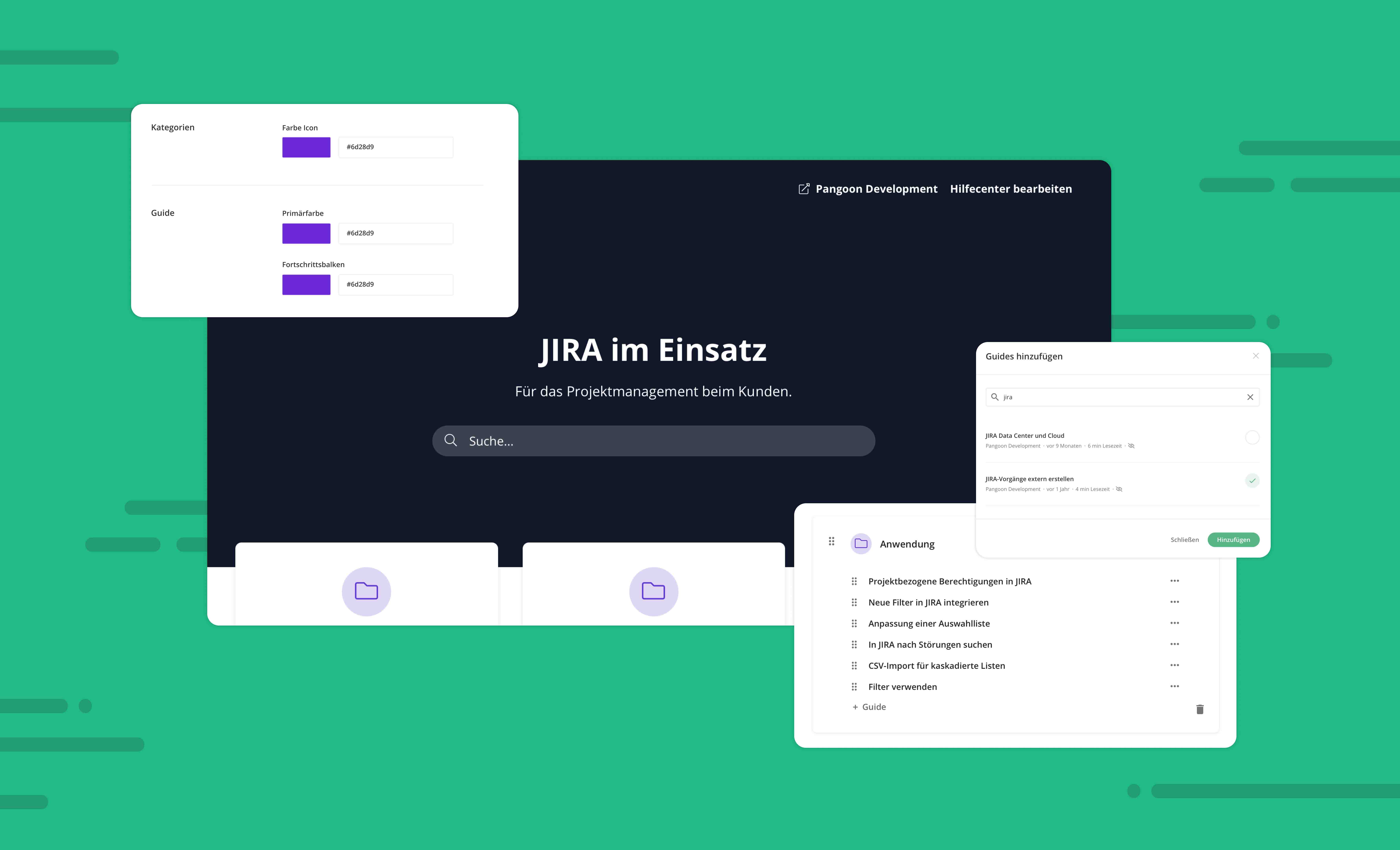 Lösungen
The knowledge

in one place

Combine knowledge base, courses and help center in one place. Your central knowledge management.
Gamification
Motivate

your team

Our gamification system stimulates the creation and consumption of knowledge. This increases the exchange of knowledge in the team.
Security and data protection
Protect

your knowledge

We ensure that your knowledge is securely stored on German servers. Encrypted, data protection compliant and cloud-based.
Encrypted
We rely on the highest security standards and the most modern encryption methods.
Data protection compliant
Our data handling complies with the GDPR and German data protection standards.
Cloud based
Access your knowledge from anywhere. Securely stored on German servers.