Analyze knowledge
Analyze

knowledge and make better decisions

Our analyses help you to make knowledge management in the team tangible and to make decisions.
Progress
Your personal progress shows you which guides you still need to read.
Knowledge Transfer
The knowledge transfer score shows you how closely a guide has been read.
Experts
Find specialists for self-defined topics. For better project management.
Development
Monitor the development of your team members and define new goals.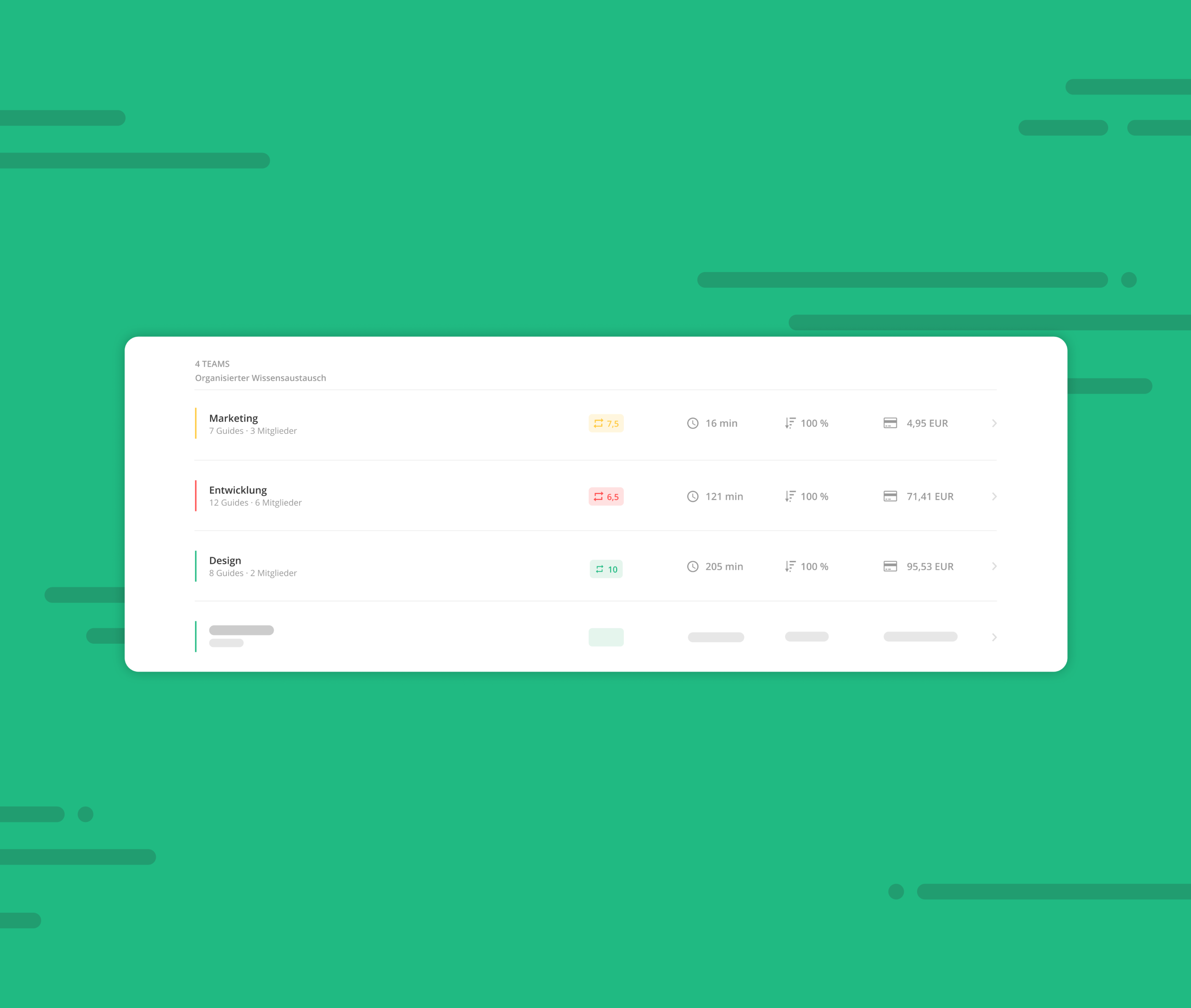 Analyze your knowledge
In the statistics section of your company, look at the knowledge level of you and your employees. Analyze the specializations and implementations, as well as calls and reading minutes of guides. Here you can also view the results of surveys or quizzes.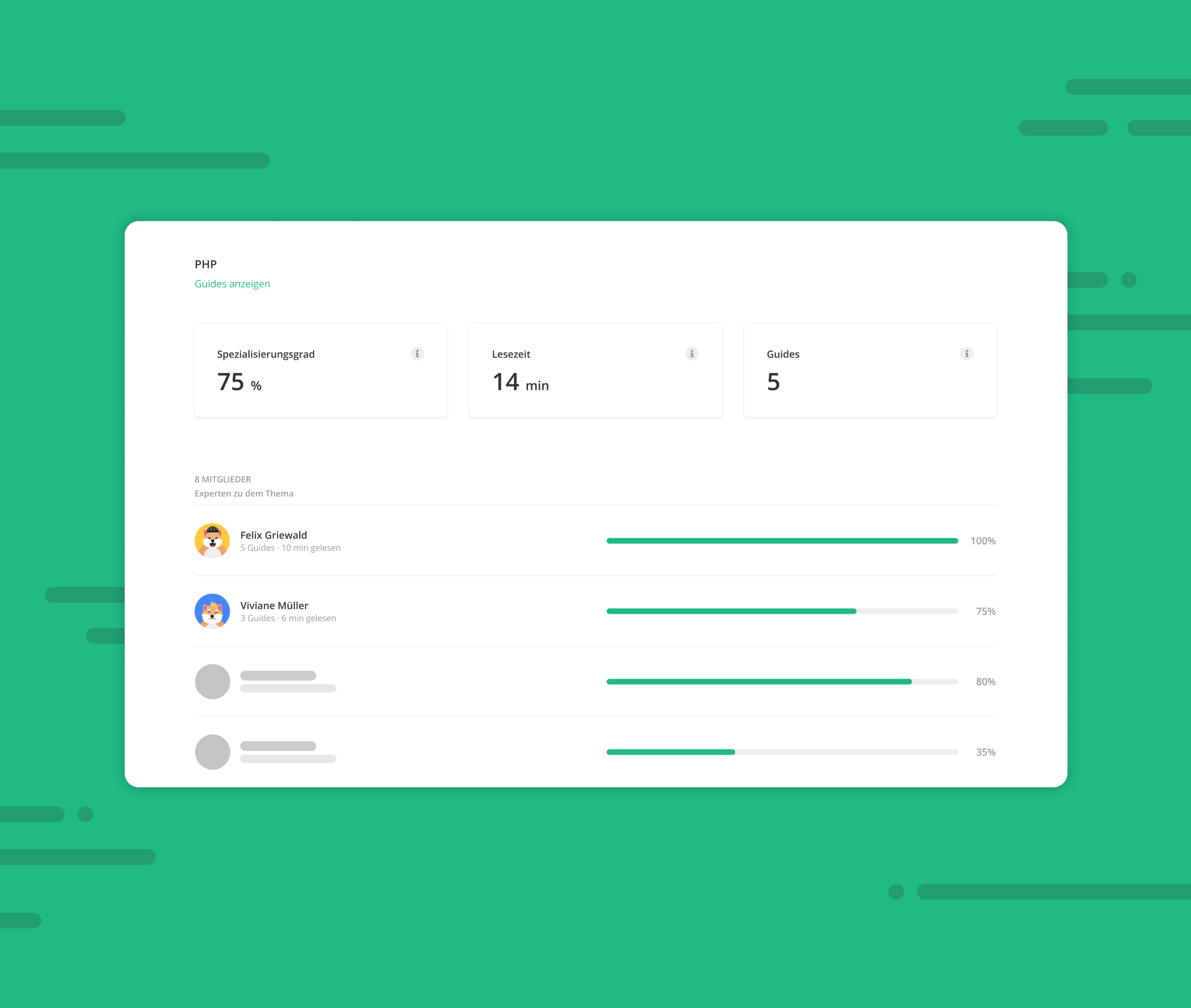 Find the expert in your team
With individually created specializations, you can take your knowledge management to the next level. On the one hand, you can find the experts for certain topics in your teams and on the other hand, you promote personal knowledge development.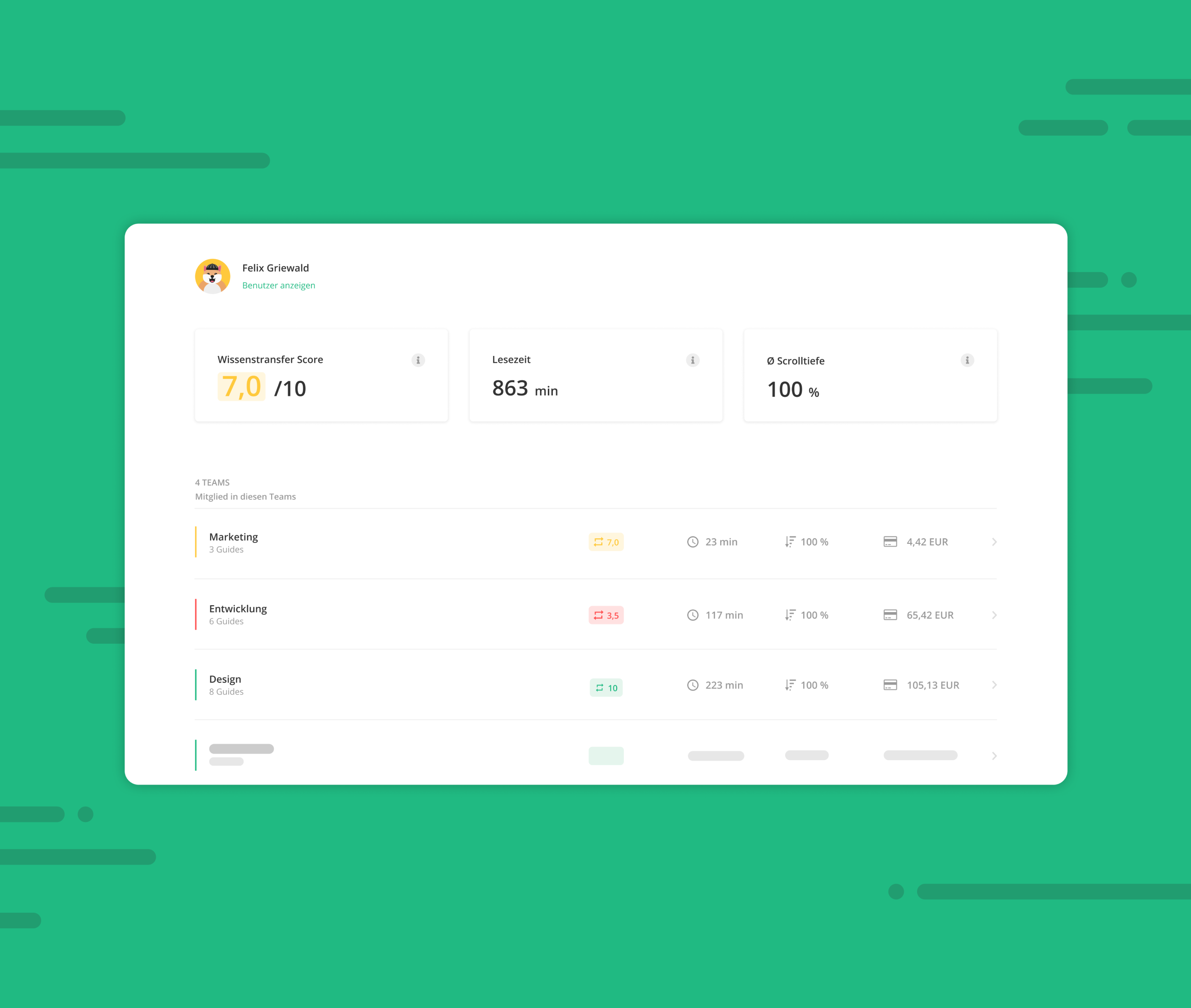 Find out about employee development
Always keep an eye on the knowledge level of your teams or individual employees. To motivate your employees, you can use the certificates and our gamification system, which also drives employee development.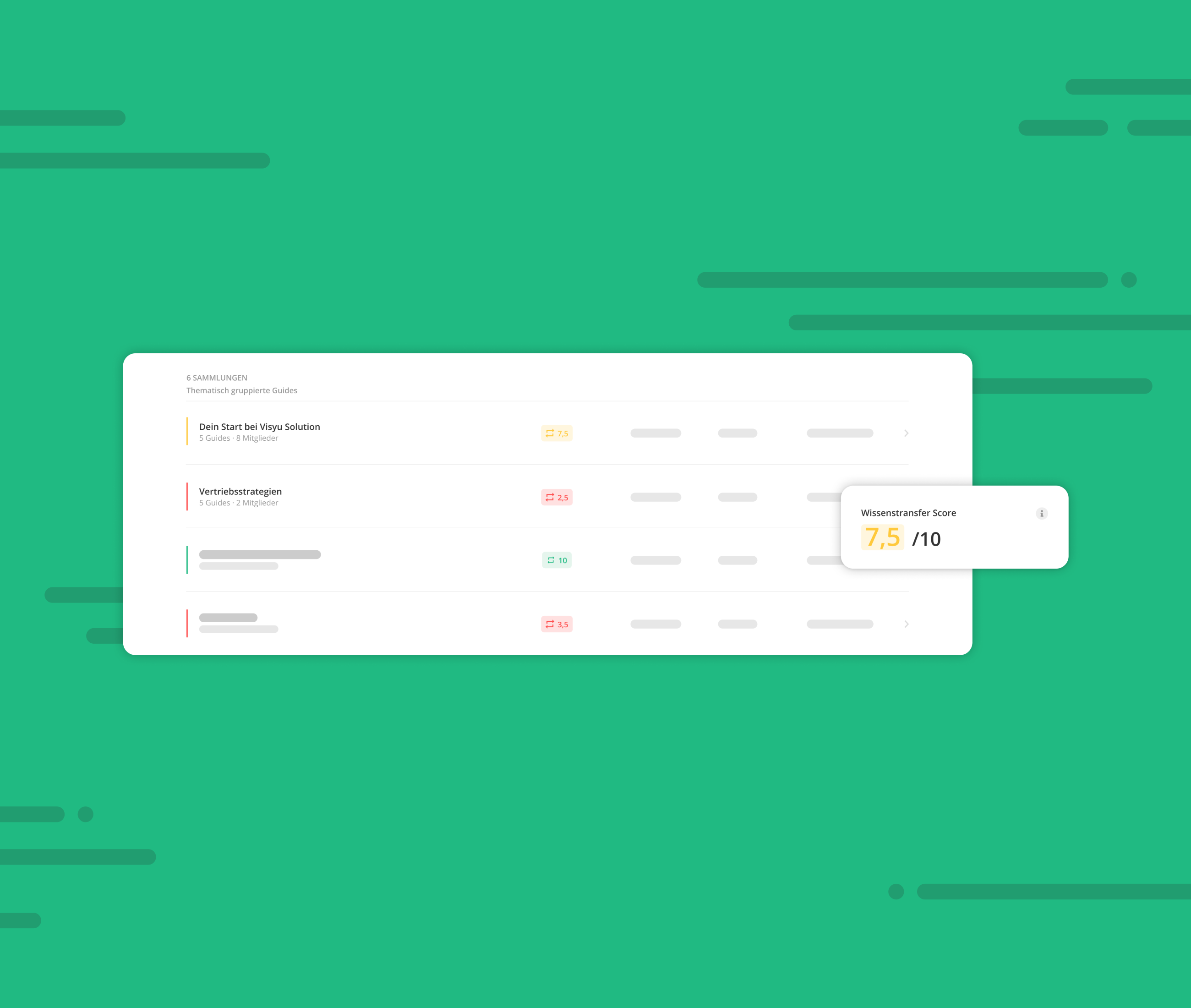 Know the key figures for the perfect knowledge transfer
Our analysis tool provides you with the most important metrics for measuring knowledge transfer within your organization. Knowledge transfer includes knowledge transfer score, guide views, scroll depth, reading minutes, and specializations.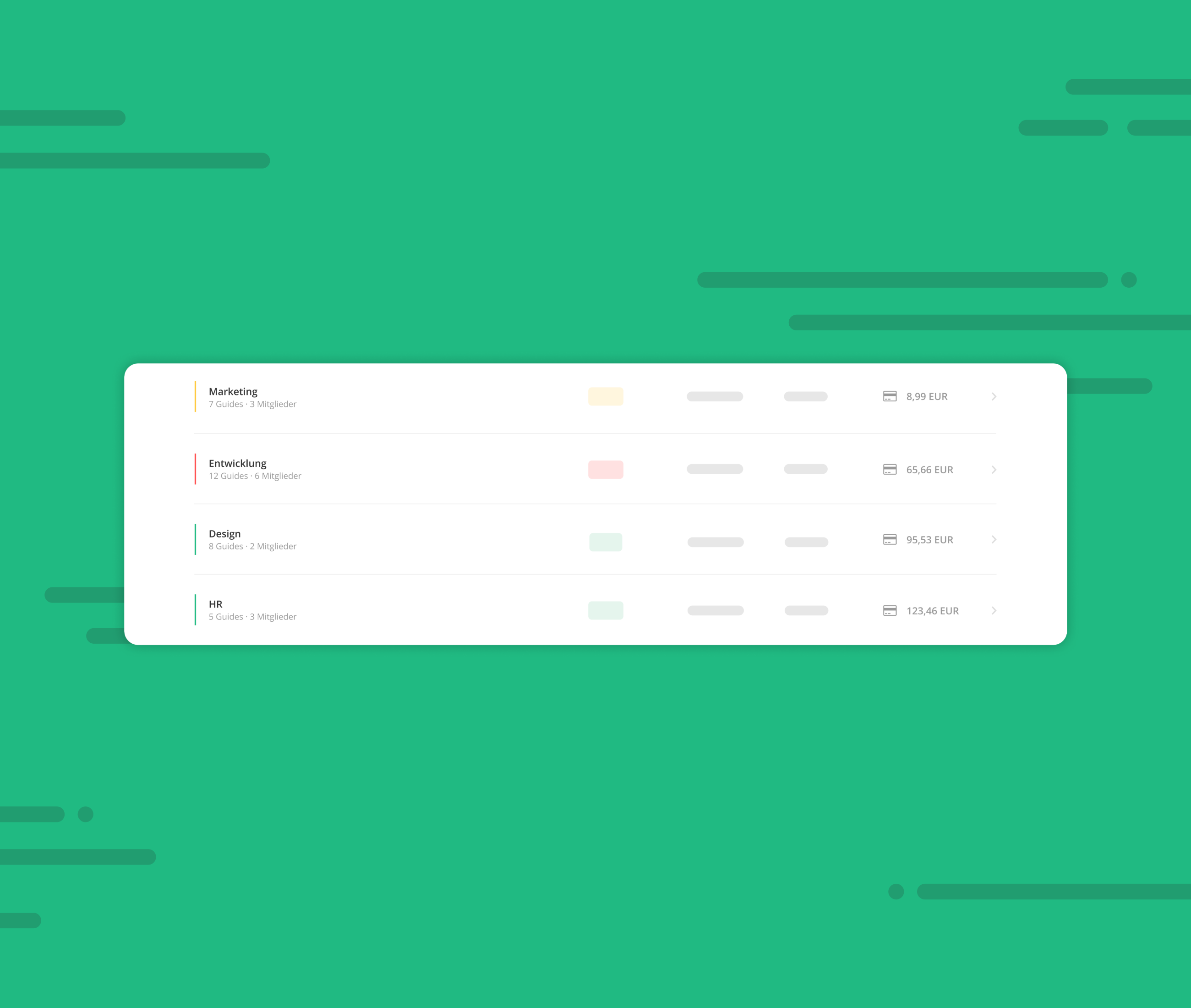 Invest in your corporate knowledge
Invest in your company's knowledge management and knowledge assets to be able to meet all challenges in the future. The key figure in the statistics shows you how much money has already flowed into the knowledge of the employees.
The knowledge of your teams in one place
Start your smart knowledge management right away for free.
Personal tour
© 2023 writeaguide. All rights reserved.