Courses
Develop

your teams

Create courses for preboarding, onboarding, and individual training to improve employee satisfaction.
Design
Create your own design and embed learning courses into your systems.
Structure
Courses with chapters and guides help you teach content better.
Learn
Optimized presentation of learning content promotes learning success and motivates.
Grow
Self-generated certificates increase motivation to learn.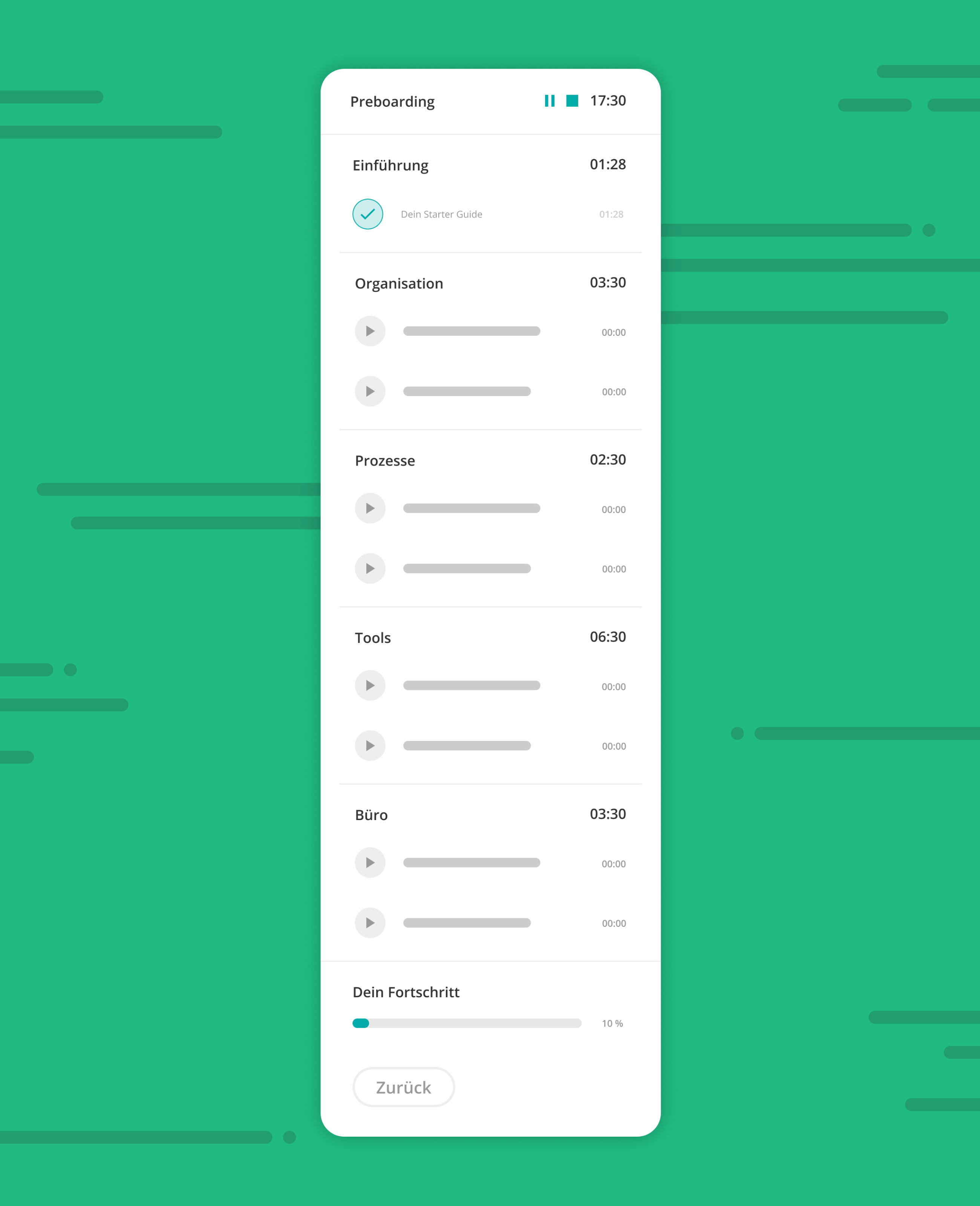 Preboarding for a better start
During preboarding, you can use the learning platform to share information about your office and policies, clarify logistics such as tax and legal paperwork, and prepare the new member for what to expect on their first day of work.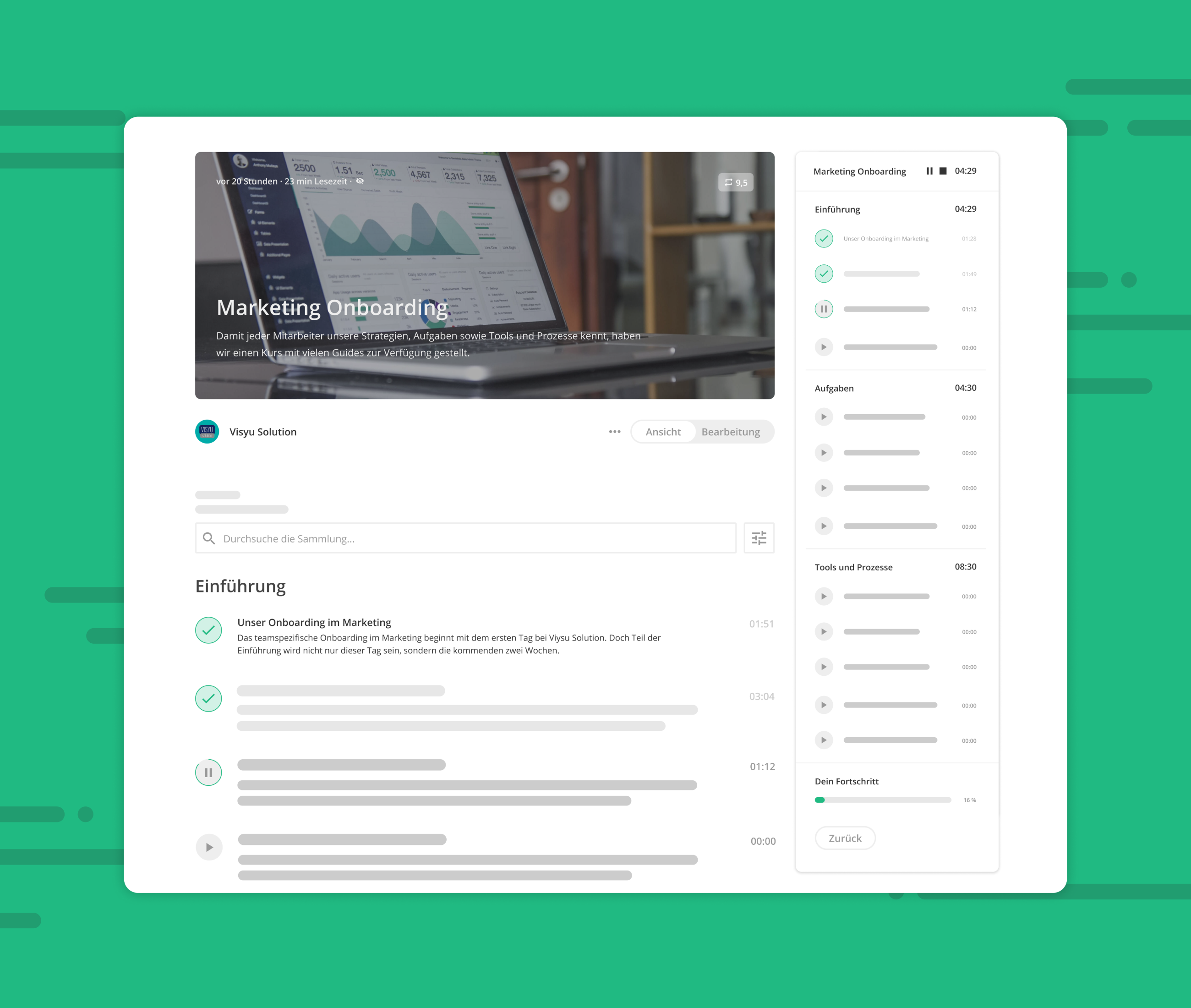 More efficient onboarding for new members
You can use the learning platform to ensure that new members are integrated into teams faster and that the process is consistent and fair. Onboarding courses can also always be updated and customized.
Training provides more motivation
Ensure that every member sees a clear path to success through training and maintains enthusiasm for learning and working as a team. Consistent presentation of learning materials gives every member a level playing field for learning.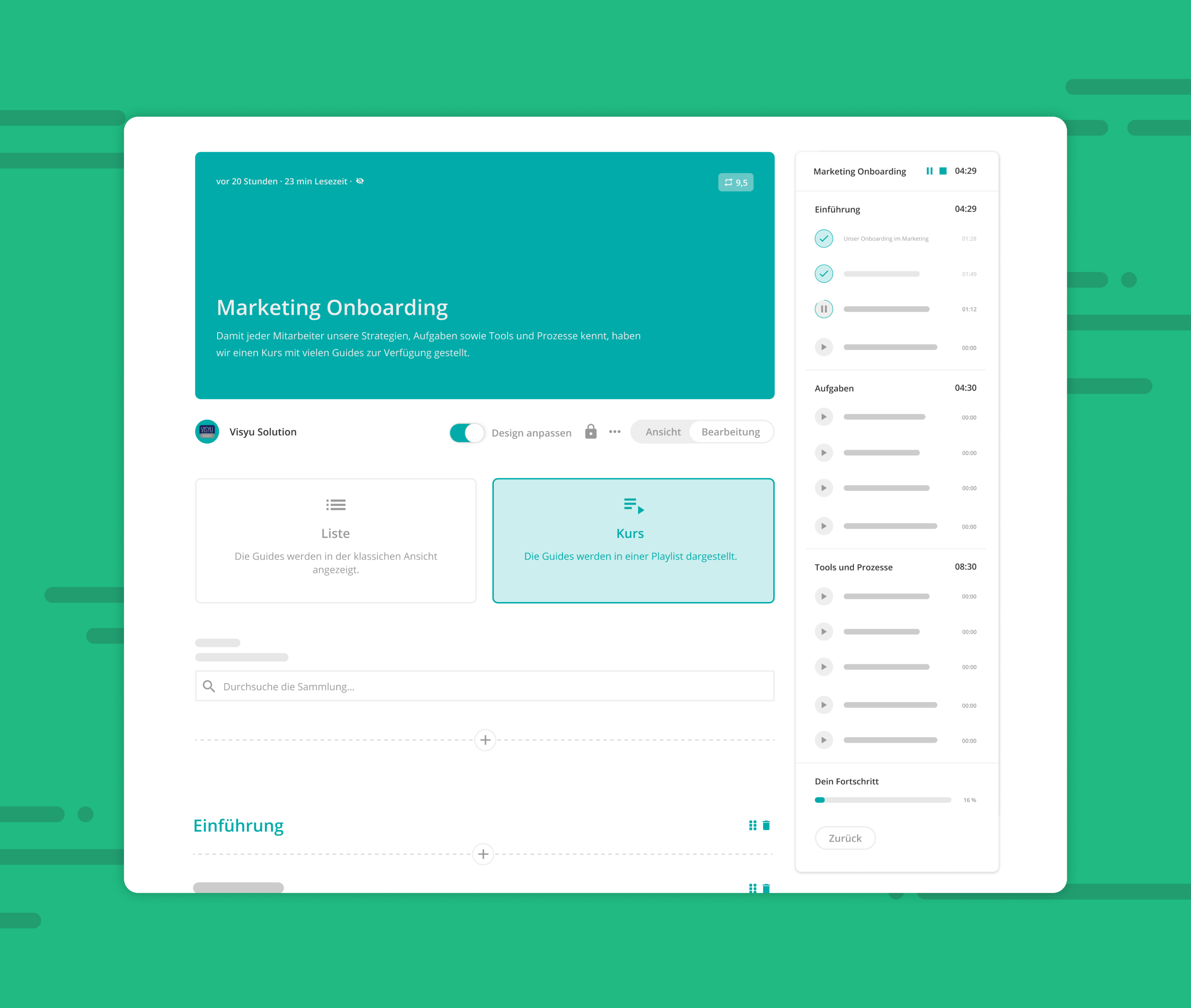 Individual learning courses in your design
Thanks to various design and individualization options, the learning platform adapts perfectly to your branding. Modern design and a personal approach ensure greater acceptance and fun while learning.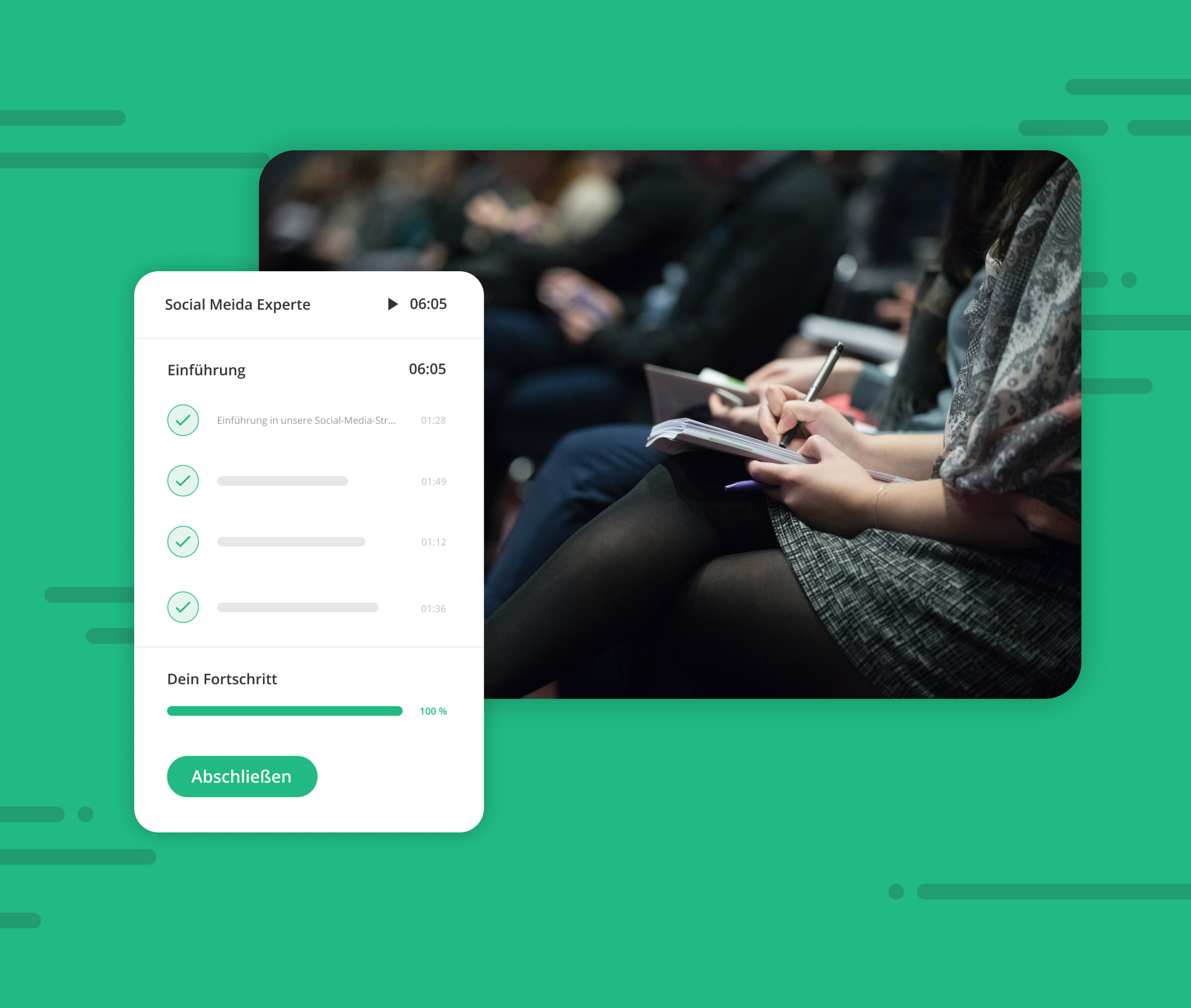 Blended learning optimizes work in the office
The learning platform combines classic learning methods and e-learning into a coherent overall concept. This makes learning processes more effective and flexible for your members.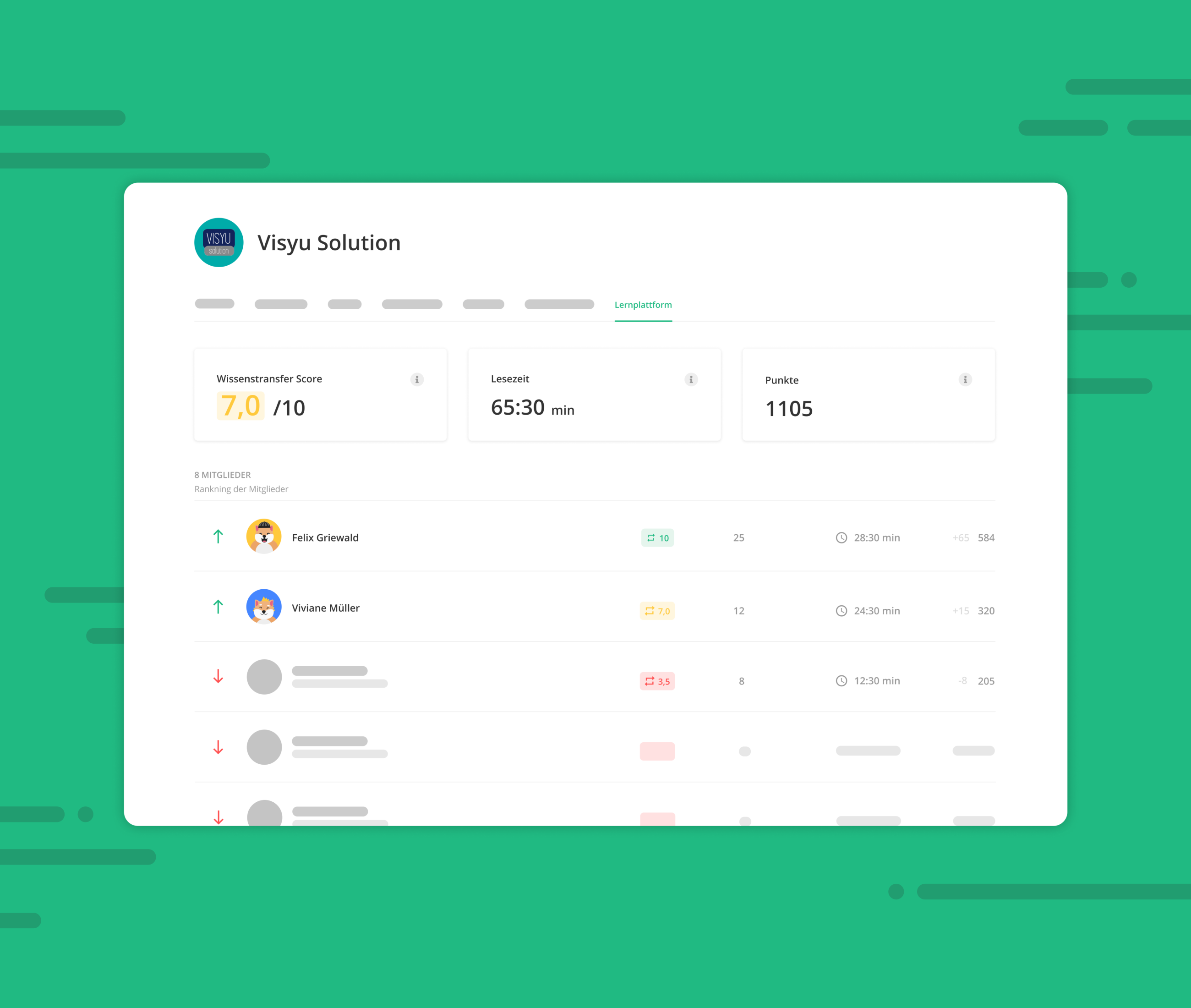 Detailed analyses of learning progress
The key figures in the statistics enable early detection of high error rates among participants and in the course design. Based on the data, personalized learning paths can be created and additional information or help can be offered. Contact persons can react specifically and individually to the needs of the participants on the basis of the data. The data evaluations can be visualized and made available in rankings and reports.
The knowledge of your teams in one place
Start your smart knowledge management right away for free.
Personal tour
© 2023 writeaguide. All rights reserved.