Knowledge base
Save

the knowledge of your teams

Create, connect, optimize and analyze your teams' knowledge. Secure individual employee knowledge to secure corporate knowledge and promote knowledge transfer.
Document
Create new guides to document specific knowledge.
Organize
Create your teams and structure your knowledge base.
Optimize
Use many helpful functions to optimize the knowledge in your team.
Analyze
Make knowledge management tangible and then make better decisions.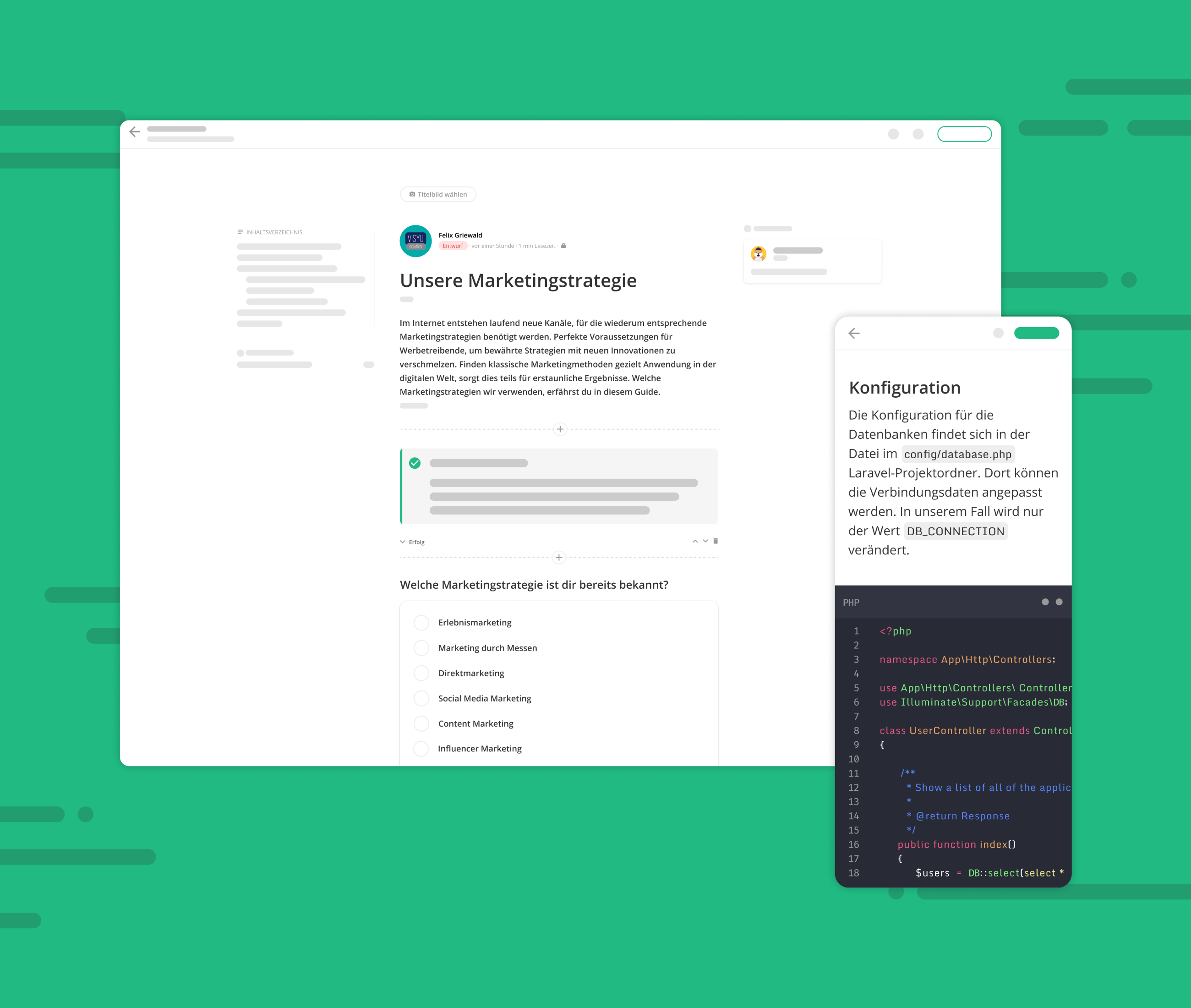 Quickly document knowledge
Use our different elements and add multimedia content. This way you are flexible in what you want to show and the formatting options as well as the table of contents help to document quickly. Also, stay up-to-date and edit or read guides anywhere and from any device with an internet connection.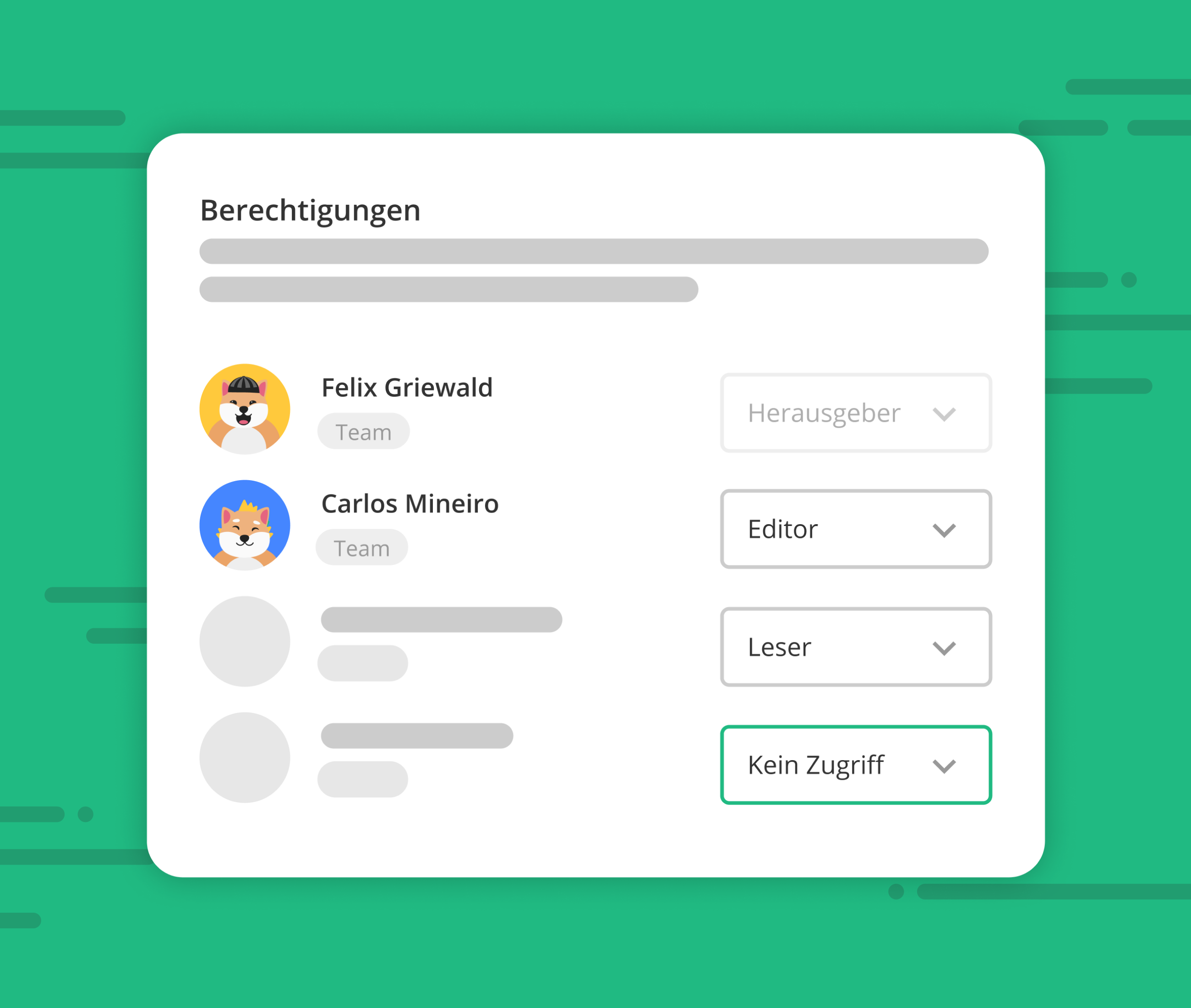 Easy sharing with members
Make sure that only those people have access to the knowledge that is relevant to them. In this way, knowledge can be absorbed and acquired in a more targeted manner and everything that is not relevant is hidden.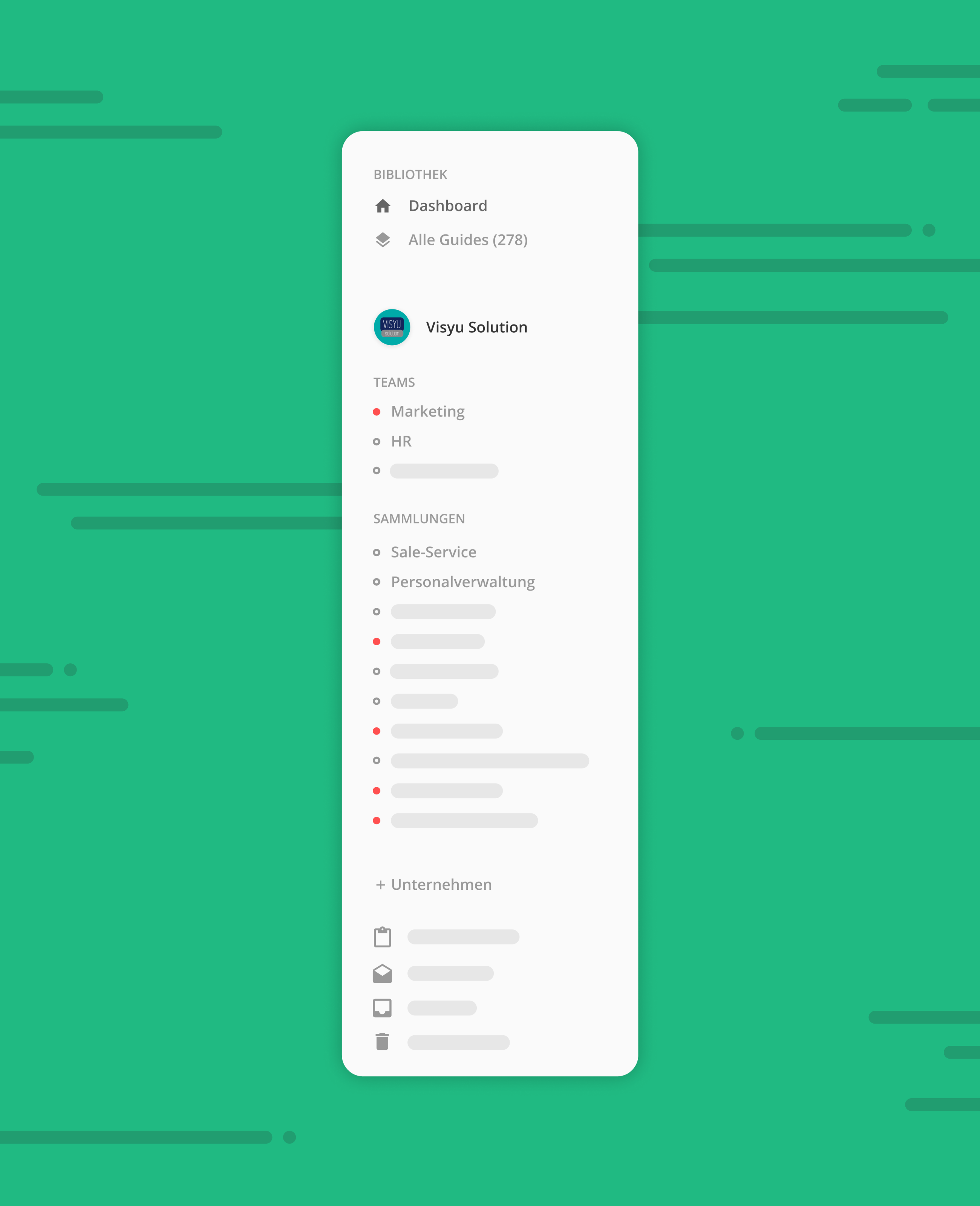 Individual structures in the company
Document your knowledge in an organized and structured way by creating teams and collections. This way you keep an overview of your knowledge base and can better define and separate work areas.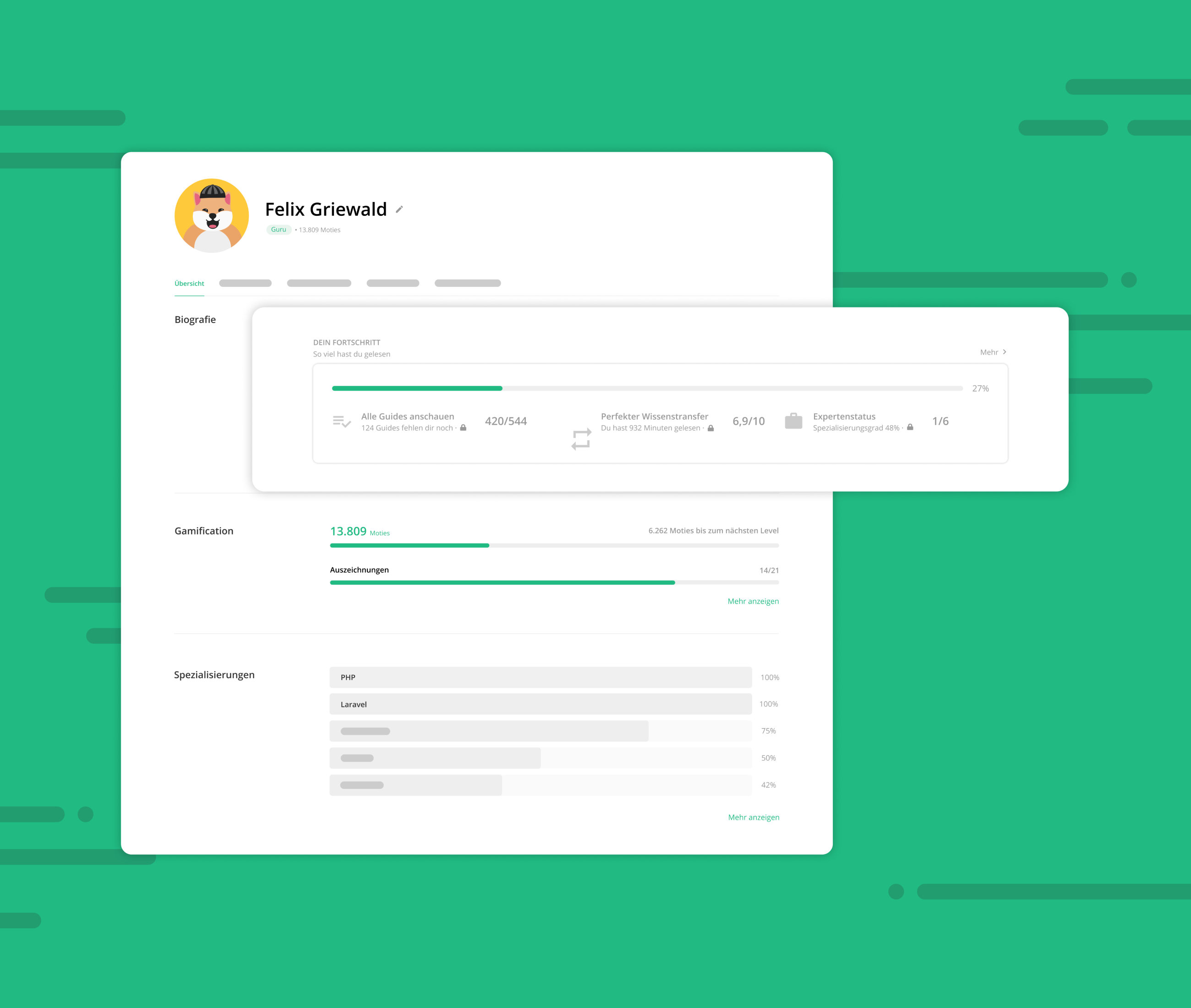 Encourage personal knowledge development
The dashboard shows your current progress in the company. On your profile you get information about your knowledge level, your specializations, as well as your strengths and weaknesses. Our gamification system helps you stay motivated and also encourages your members to acquire knowledge.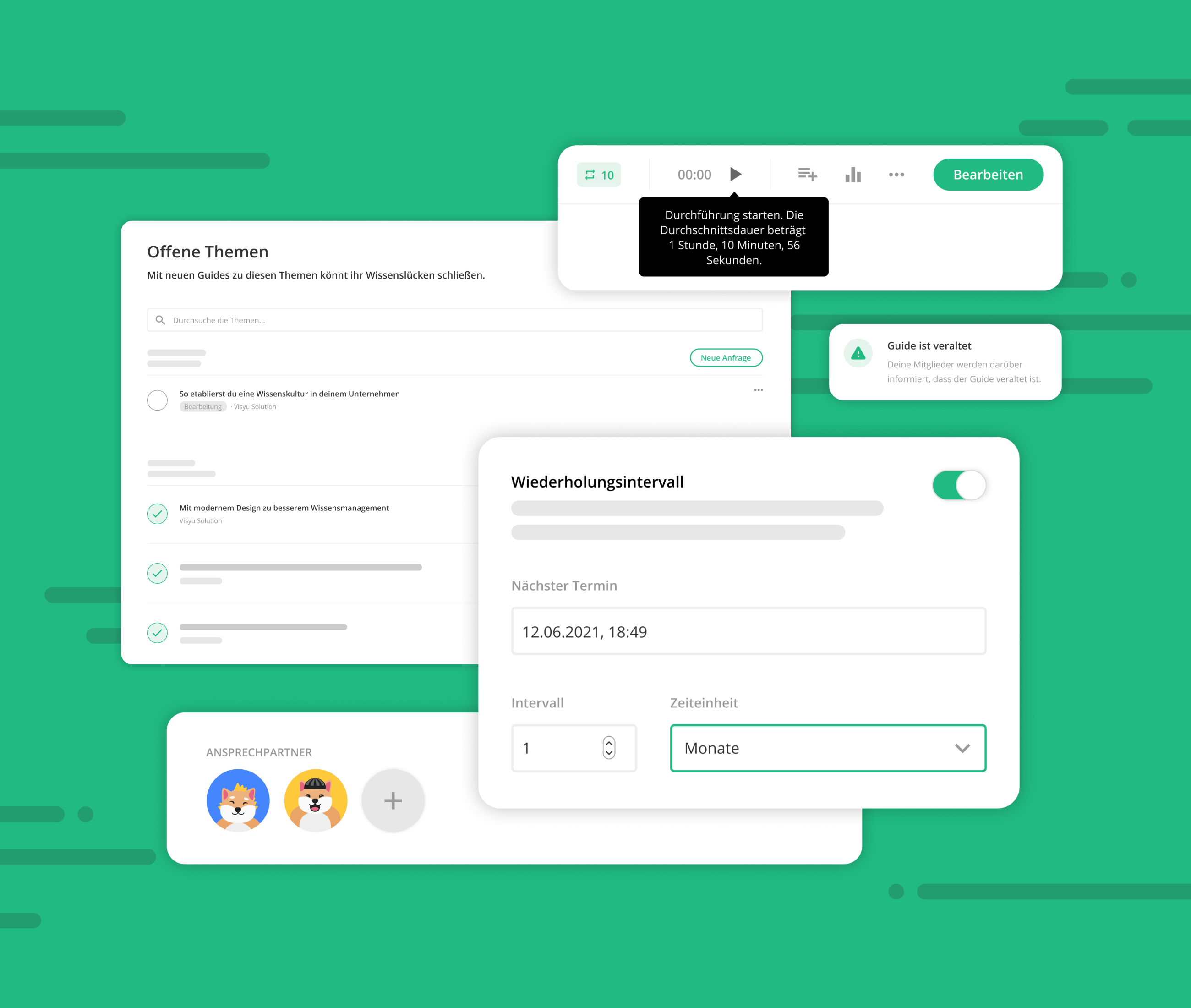 Functions help to optimize knowledge
Ensure that knowledge gaps in the company are identified and outdated knowledge is updated. For queries about a guide, you can select contact persons and also set recurrence intervals to ensure that knowledge is remembered in the long term. If you want to make processes tangible for optimizations in the company, you can use our implementations for this.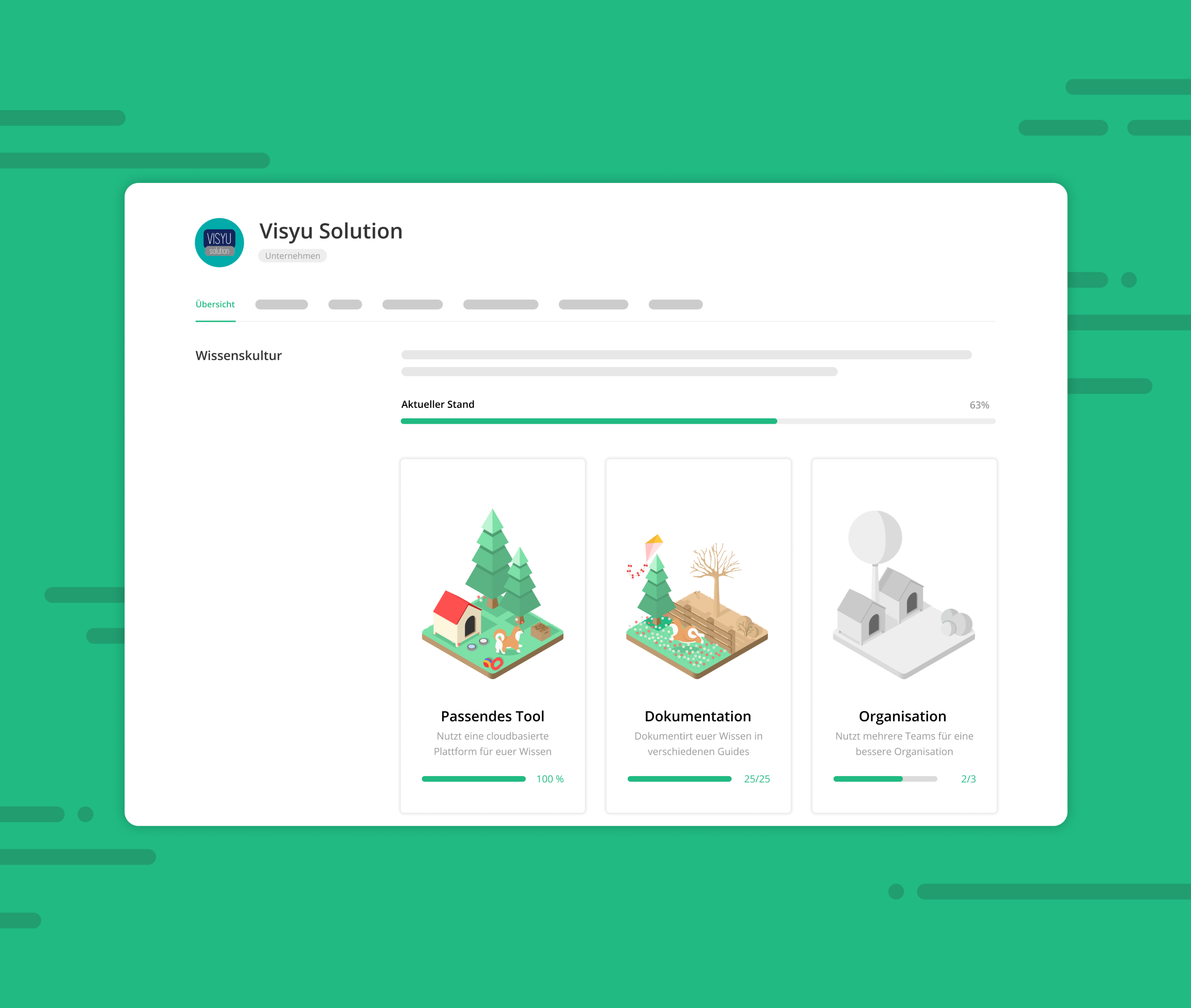 Establish a sustainable knowledge culture
We provide recommendations to help you establish a better knowledge culture in your company. The knowledge of your members can be better collected and developed, and it can be ensured that everyone has the same level of knowledge.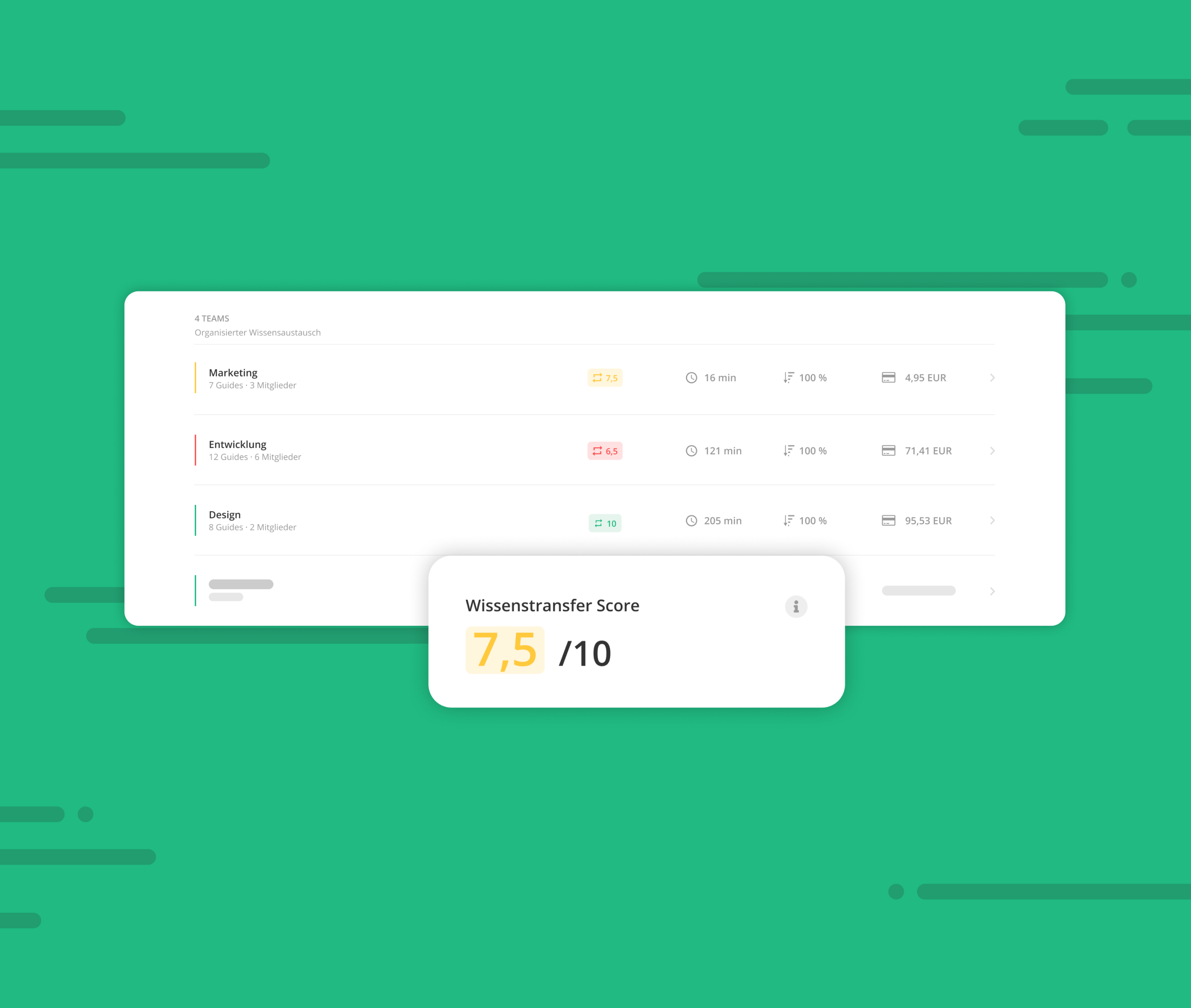 Meaningful key figures for analysis
To find out how the company knowledge and individual members are positioned, knowledge must be made measurable. This helps to identify knowledge gaps and to check the activities of the members. In our statistics section, you can identify experts and view the knowledge status of companies, teams and individual members.
The knowledge of your teams in one place
Start your smart knowledge management right away for free.
Personal tour
© 2023 writeaguide. All rights reserved.